Explore the universe for free in the heart of Los Angeles!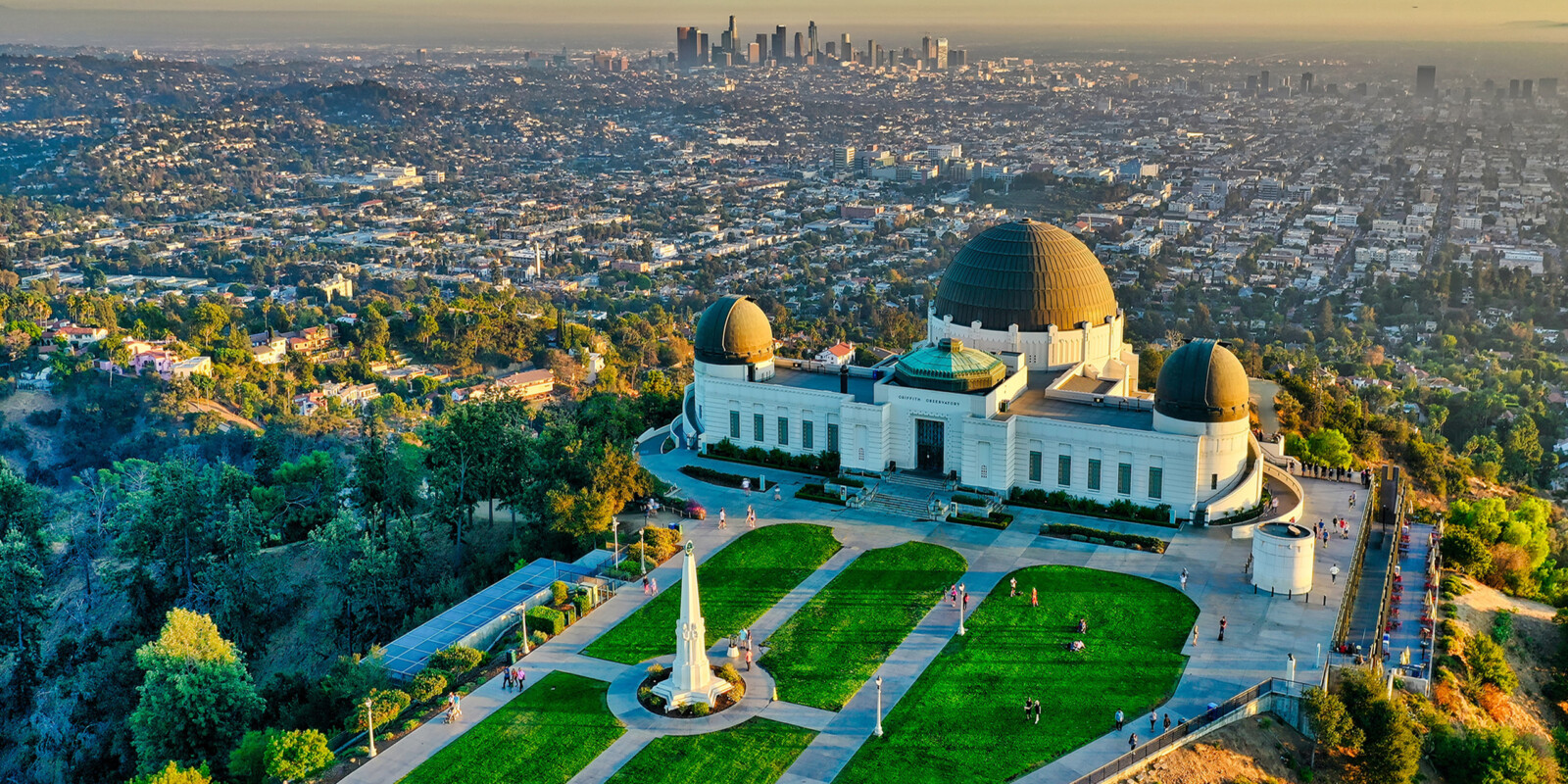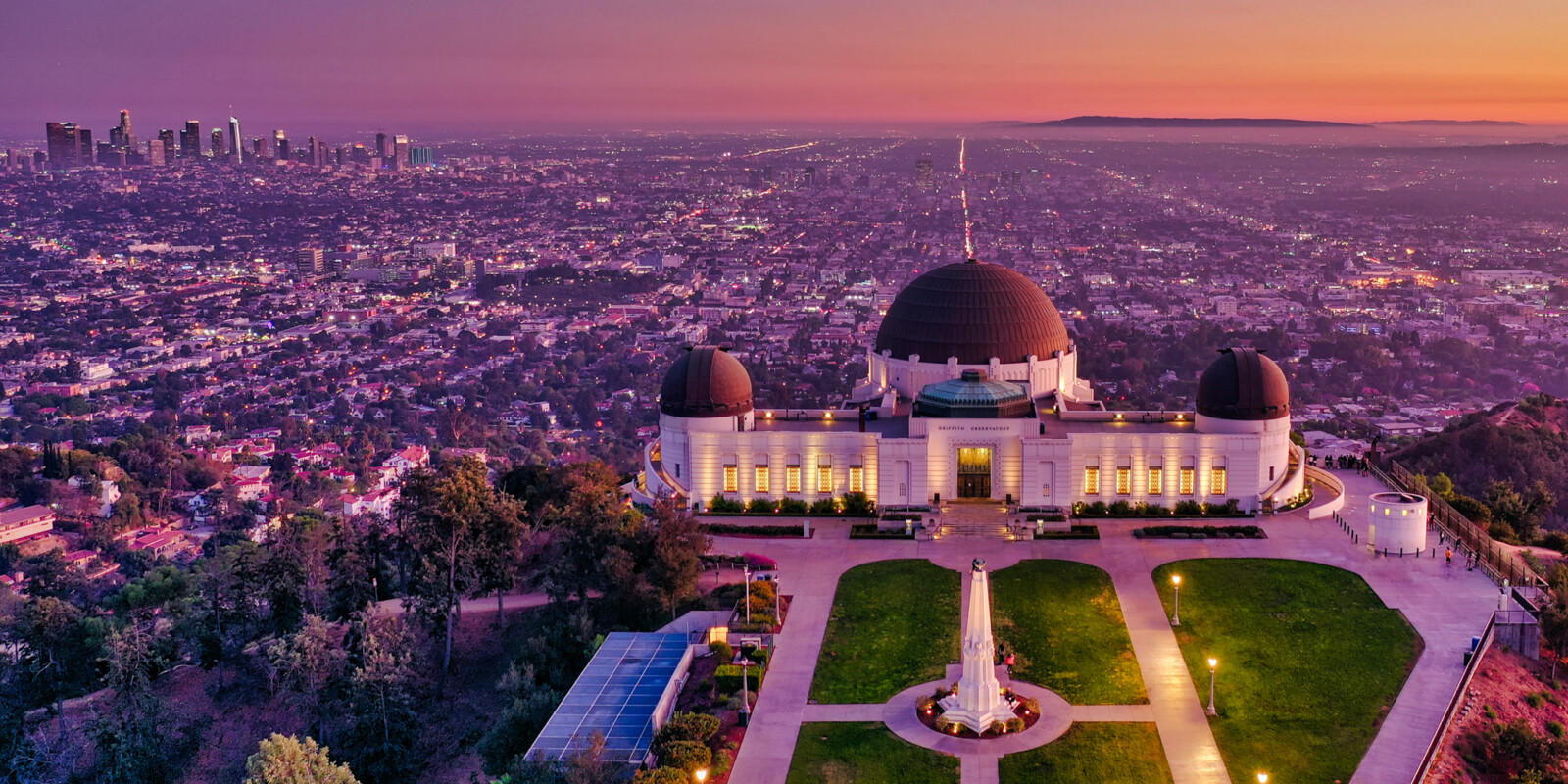 Griffith Observatory is open today
from 12:00 p.m.
to 10:00 p.m.
Signs of Life
There is plenty of life here on Earth, but where else might it be found? In Signs of Life, we discover what it took to put life in the universe in the one place where we know it exists. We see how the laws of chemistry and physics drive cosmic evolution, and we travel through the solar system, the Milky Way Galaxy, and beyond in a search for more signs of life.
Travel to the farthest reaches of the universe and into the microscopic building blocks of life. Live presentations immerse you in the wonder and meaning of the cosmos.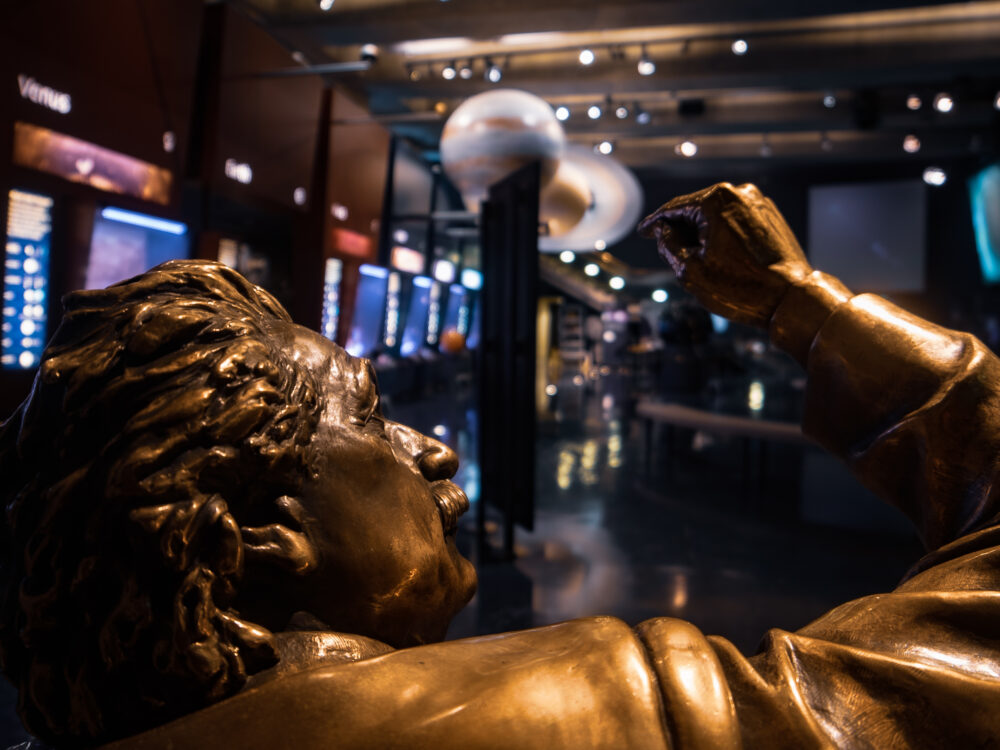 People have always looked at the sky and wondered what is really out there. Our 60 exhibits make you an observer and show you what we know.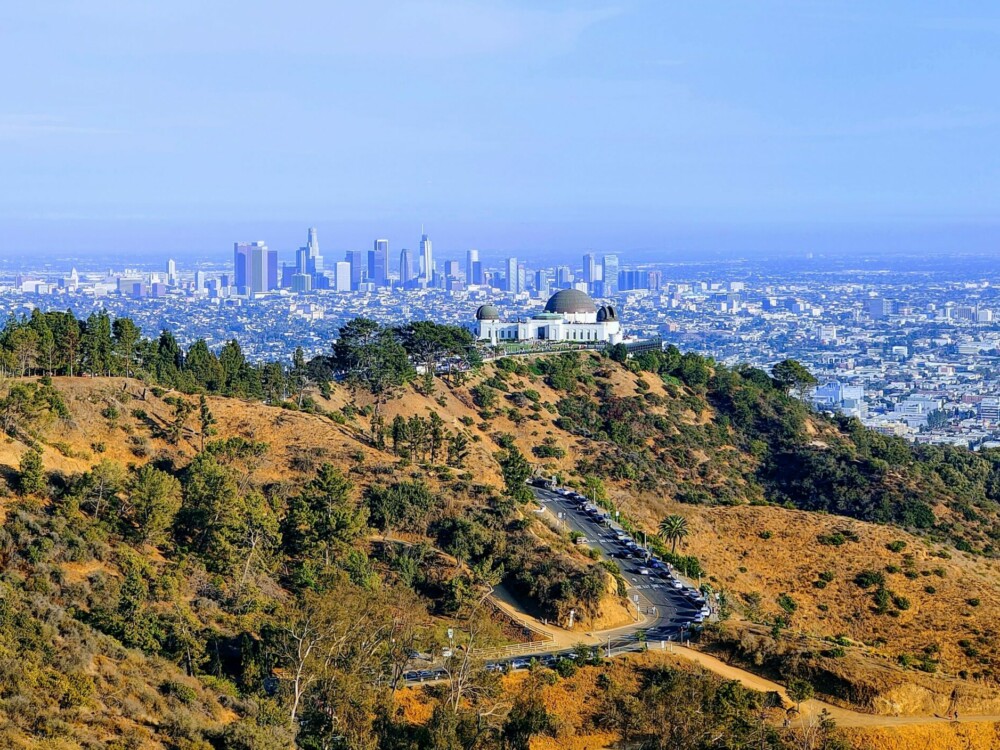 The largest urban-wilderness municipal park in the United States, Griffith Park is filled with trails, trees, trains, attractions… and the Hollywood Sign!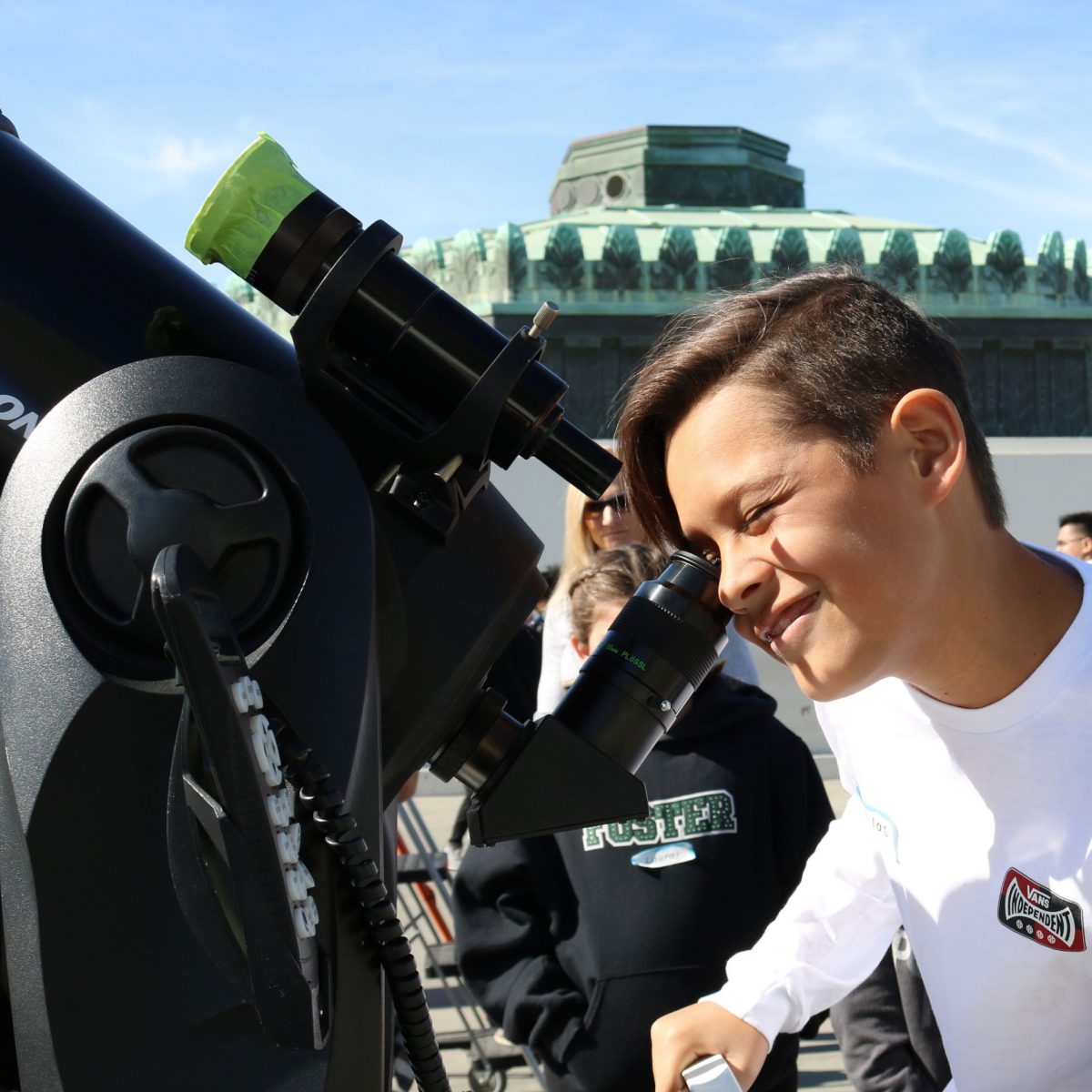 Observing the Sky
Anyone can be an observer, and we are here to help. You may look through our free public telescopes or use our astronomical information to observe from your own backyard. Check out the weekly Sky Report to see what you can observe in Los Angeles.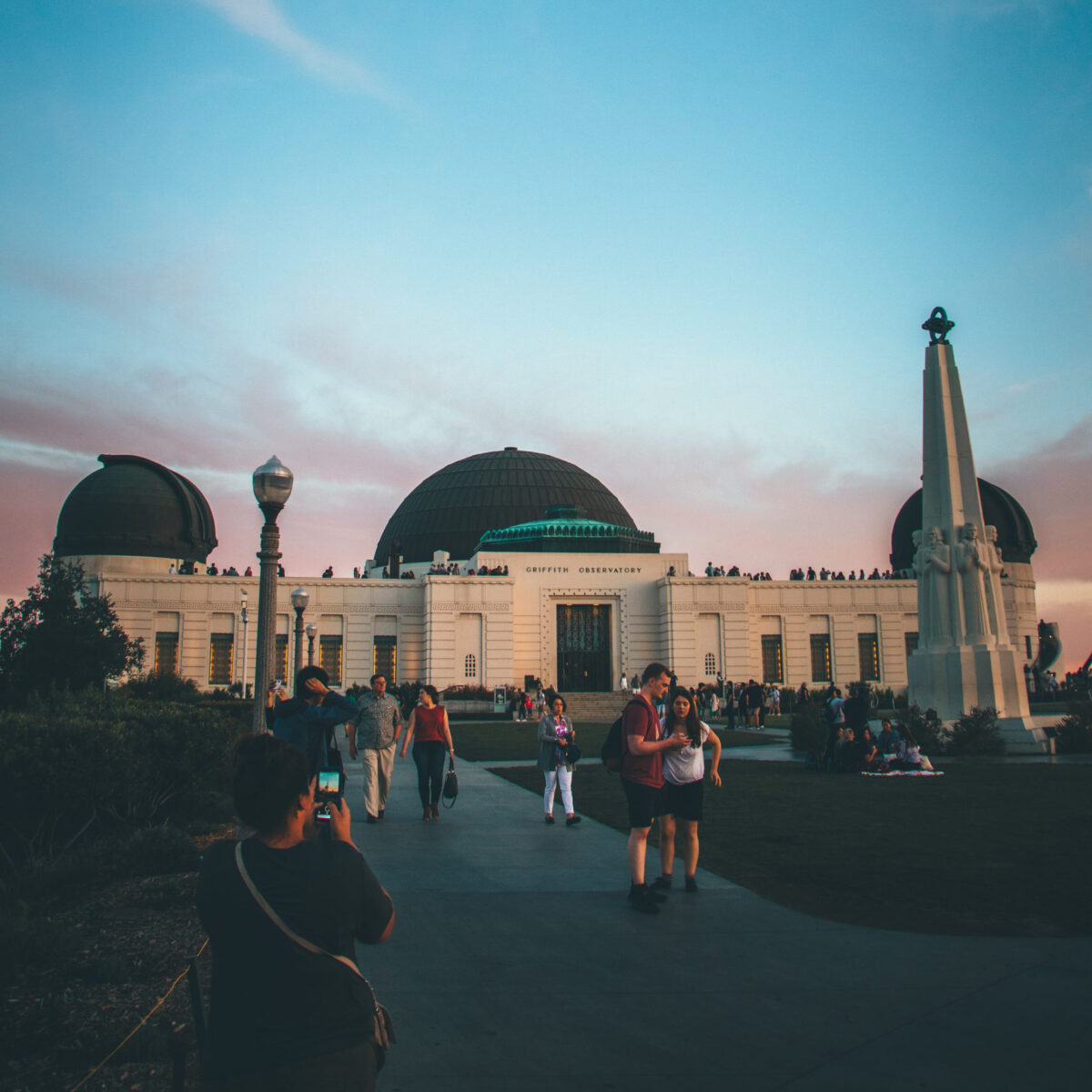 Planning a Visit? We Can Help!
Located on the south slope of Mount Hollywood in Griffith Park, the Observatory is literally in the center of metropolitan Los Angeles. While public transportation is the easiest way to visit, you may also walk, bike, drive, or take a shared-ride service up to the Observatory. There's paid parking near the Observatory and free parking downhill. Be sure to plan your visit in advance, because roads and parking get busy.
Griffith Observatory is southern California's gateway to the cosmos! Visitors may look through telescopes, explore exhibits, see live shows in the Samuel Oschin Planetarium, and enjoy spectacular views of Los Angeles and the Hollywood Sign.
Griffith Observatory
2800 East Observatory Road
Los Angeles, CA 90027
(213) 473-0800
Weekday (Tuesday - Friday) Hours
Open 12:00 noon - 10:00 p.m.
Weekend (Saturday - Sunday) Hours
Open 10:00 a.m. - 10:00 p.m.
Closed Monday