School Programs
In-person and online programs and teacher resources to educate and inspire.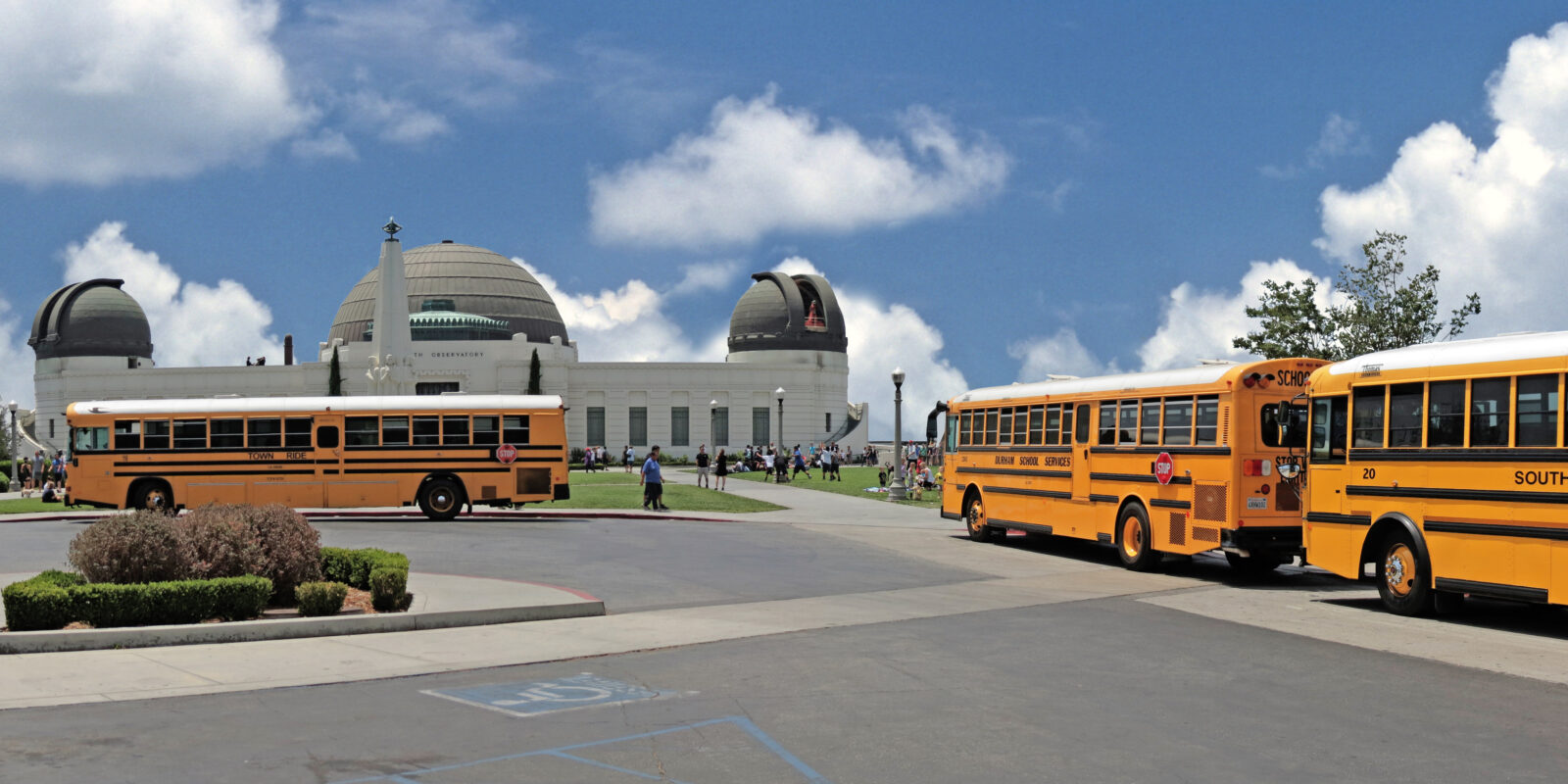 A Stellar Resource for Education
Soon after opening in 1935, Griffith Observatory initiated one of the first school visit programs in the region. Generations of Los Angeles-area students have made the pilgrimage up Mount Hollywood on school buses for a one-of-a-kind experience in science education. Whether you are a fifth-grade student attending our in-person school program or our online school program or a teacher seeking resources and unique activities to teach about the universe, Griffith Observatory has something for you.
The Observatory's fifth-grade school programs are funded by Griffith Observatory Foundation. Join the Foundation in supporting accessible S.T.E.A.M (Science, Technology, Engineering, Arts, and Mathematics) programs by making a donation today.