School Programs
A formal program, informal activities, and teacher resources to educate and inspire.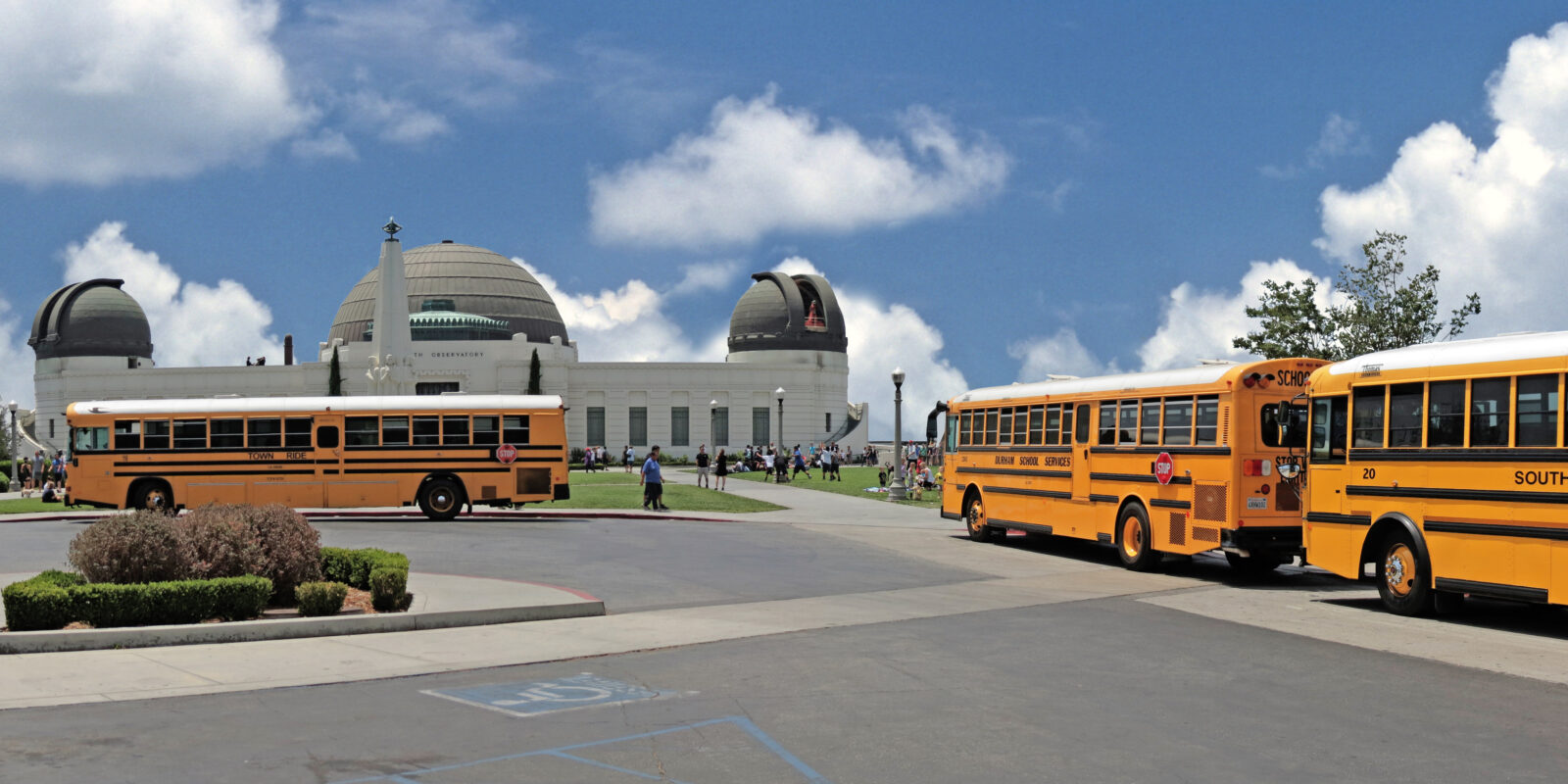 A Stellar Resource for Education
Soon after opening in 1935, Griffith Observatory initiated one of the first school visit programs in the region. Generations of Los Angeles-area students have made the pilgrimage in buses up Mount Hollywood for a unique experience in science education. Whether you are a fifth-grade student coming for our formal school program, a student of any age visiting informally during regular operation to learn about astronomy, or a teacher seeking resources and unique activities to teach about the universe, Griffith Observatory has something for you.
The Observatory's fifth-grade school program is funded by the Griffith Observatory Foundation. Please help the Foundation by making a donation.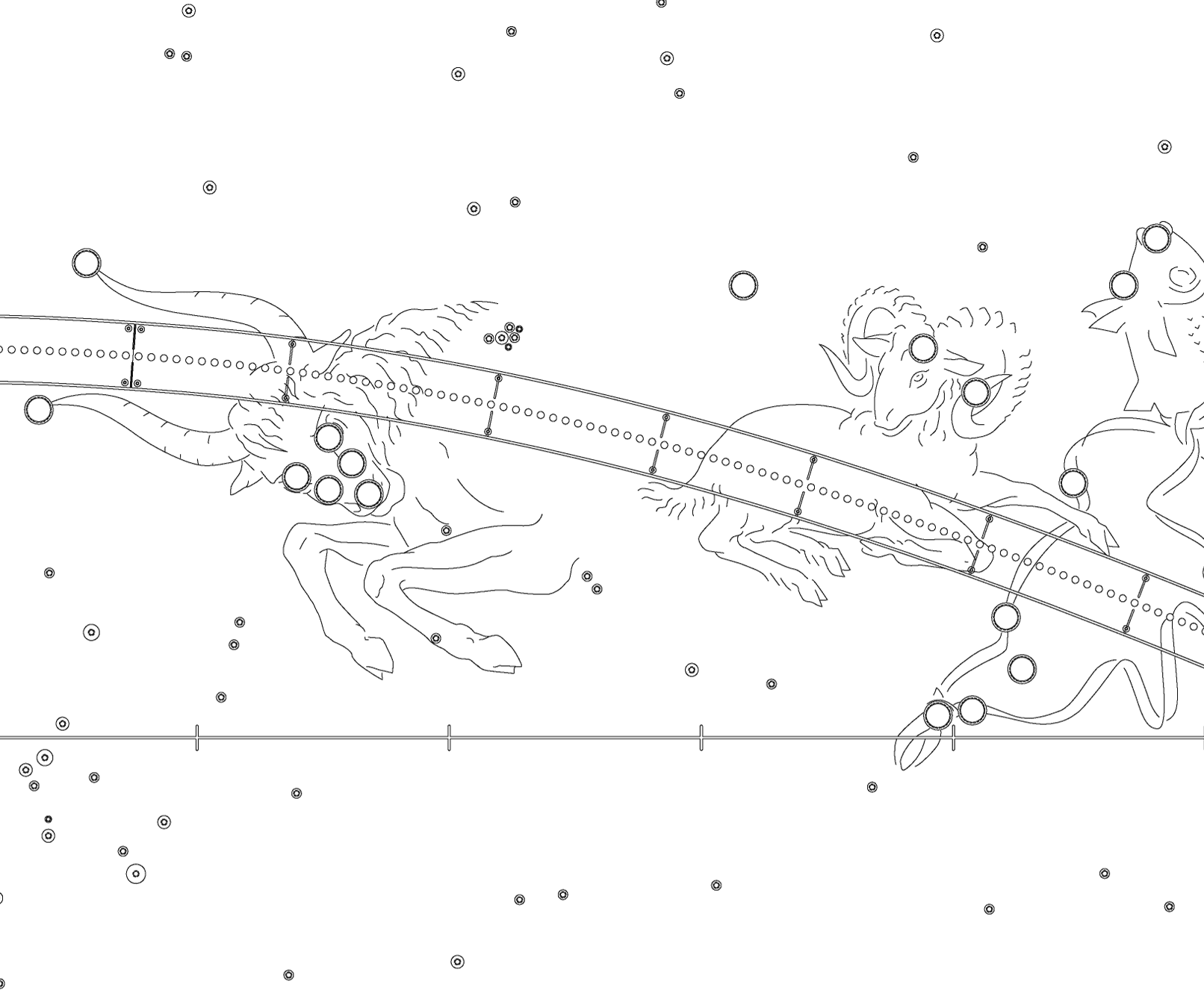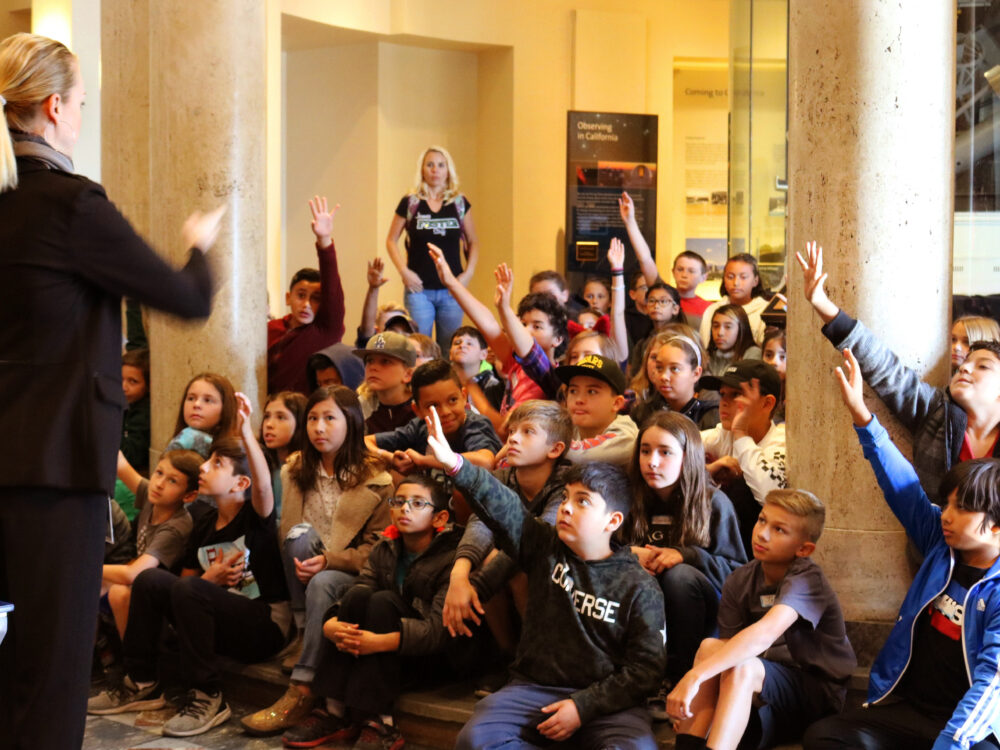 Fifth-Grade School Program
Griffith Observatory's fifth-grade school program is a two-and-a-half-hour experience which uses the Observatory's telescope, exhibit, and building content, as well as programs in the Samuel Oschin Planetarium and Leonard Nimoy Event Horizon theater, to explore our place in the universe. Museum Guides, Telescope Demonstrators, and Observatory Lecturers guide students in standards-based learning experiences using our unique facilities. Each component of the program is designed to complement the others and to support the fifth-grade education standards. Thanks to the Griffith Observatory Foundation, there is no charge for students to attend a program. Sessions are usually held on Wednesday, Thursday, and Friday mornings, from October to early June. Advanced registration is required, and space is limited. Only fifth-grade classes will be considered for school program visits.
REGISTRATION IS CURRENTLY CLOSED.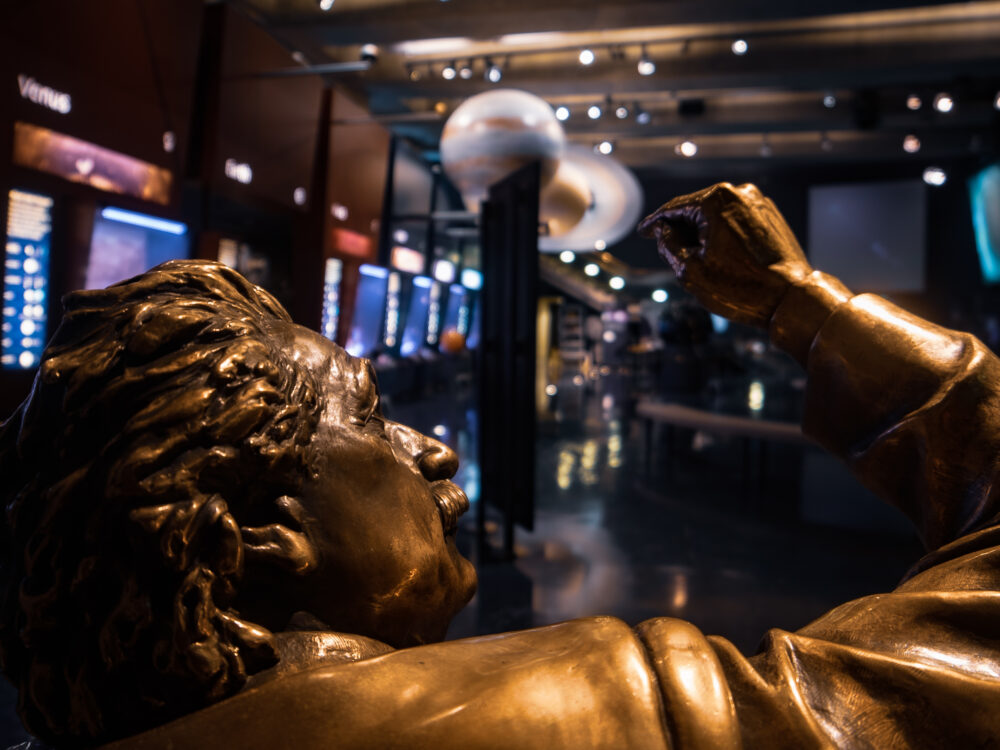 Whether your class has a reservation for the fifth-grade school program or is just visiting during regular operating hours, we offer resources and activities to make each student's experience richer and more inspiring.