Venture Through Space and Time in the Samuel Oschin Planetarium
Travel to the farthest reaches of the universe and into the microscopic building blocks of life. Live presentations immerse you in the wonder and meaning of the cosmos.
Griffith Observatory is open today
from 12:00 p.m.
to 10:00 p.m.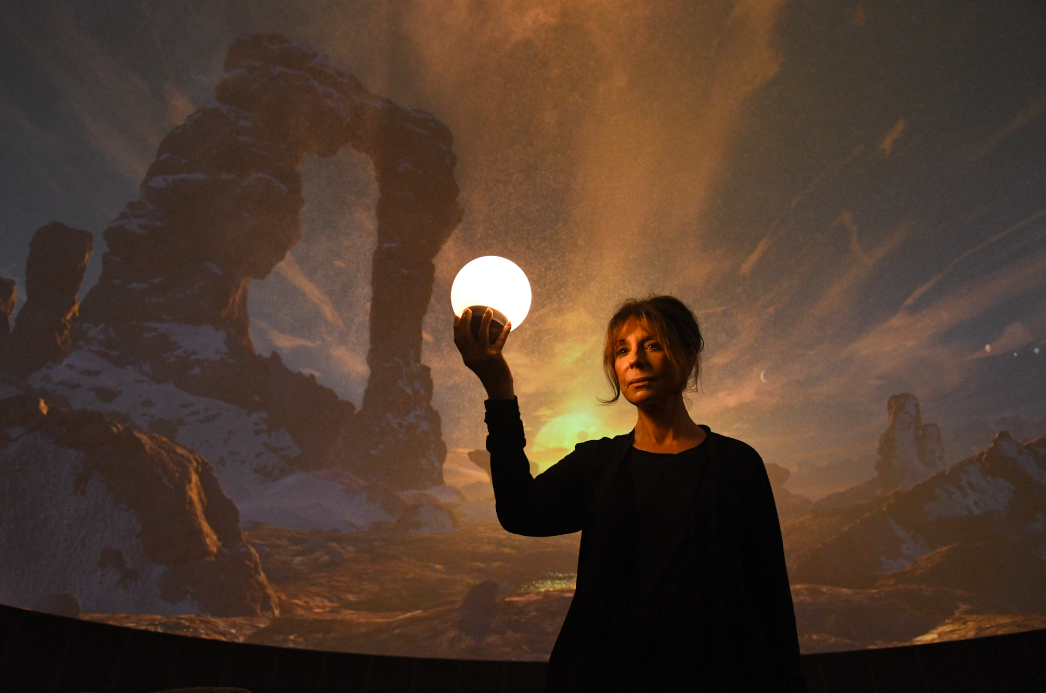 See the live shows!
With its spectacular Zeiss star projector, digital projection system, state-of-the-art aluminum dome, comfy seats, sound system, and theatrical lighting, the 290-seat Samuel Oschin Planetarium theater is the finest planetarium in the world. Every show is presented by a live, engaging storyteller, and one of our current shows is offered every 60 to 90 minutes each day the Observatory is open. Show tickets may be purchased only at the Observatory and only for that day's shows. Tickets are sold in blocks at various times during the day (see sale times below).
Signs of Life
There is plenty of life here on Earth, but where else might it be found? In Signs of Life we discover what it took to put life in the universe in the one place where we know it exists. We see how the laws of chemistry and physics drive cosmic evolution, and we travel through the solar system, the Milky Way Galaxy, and beyond in a search for more signs of life.
Show Length: 35 min.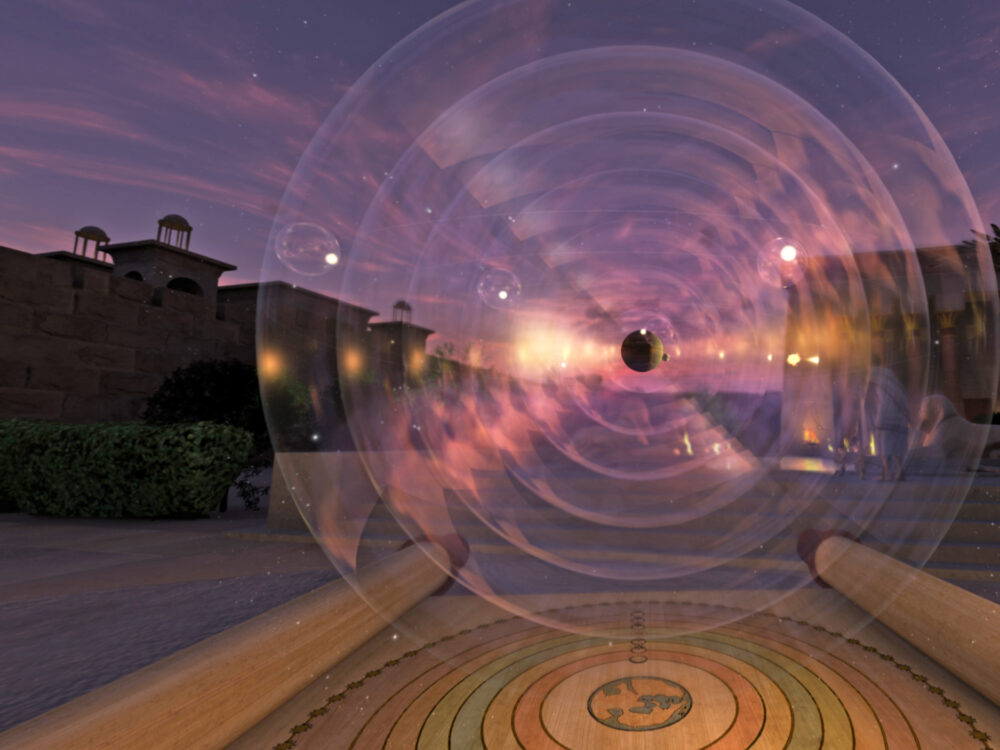 We often imagine ourselves at the center of things. That includes our place in the universe, ever since the first people looked up at the sky. Even as our scientific observation has shown the cosmos does not revolve around us, our ongoing investigations continue to keep us Centered in the Universe.
Show Length: 35 min.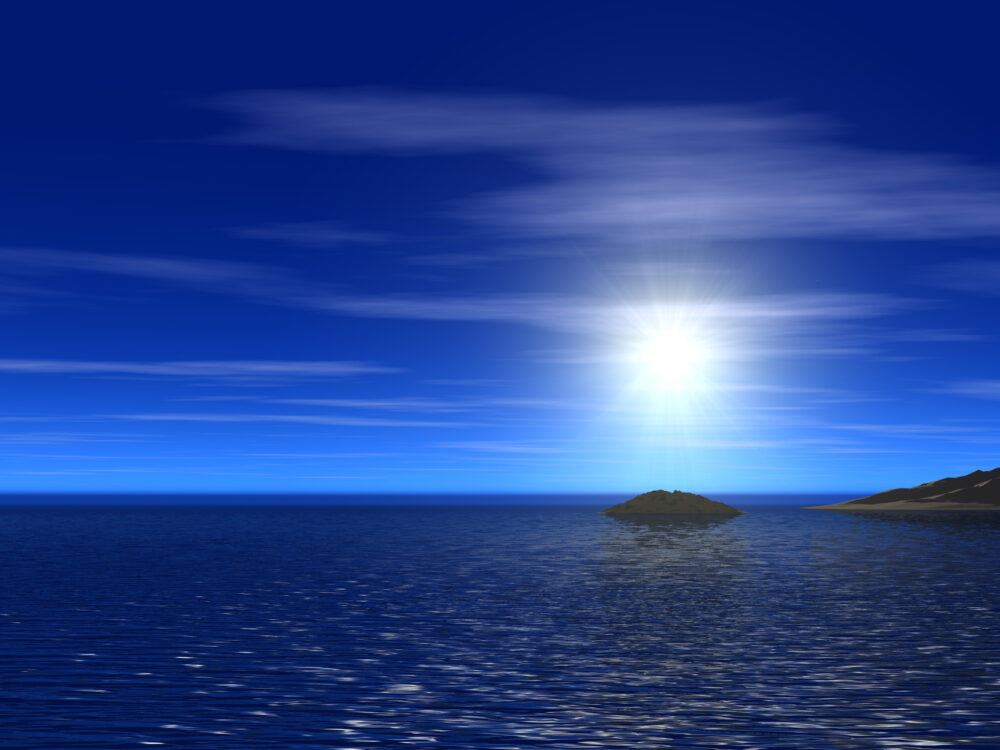 Water Is Life was written and produced for Griffith Observatory's fifth grade school field trip program. Drawing on the fifth grade science content standards, Water Is Life explores where our water in California comes from, and how water on Earth keeps us alive.
Show Length: 32 min.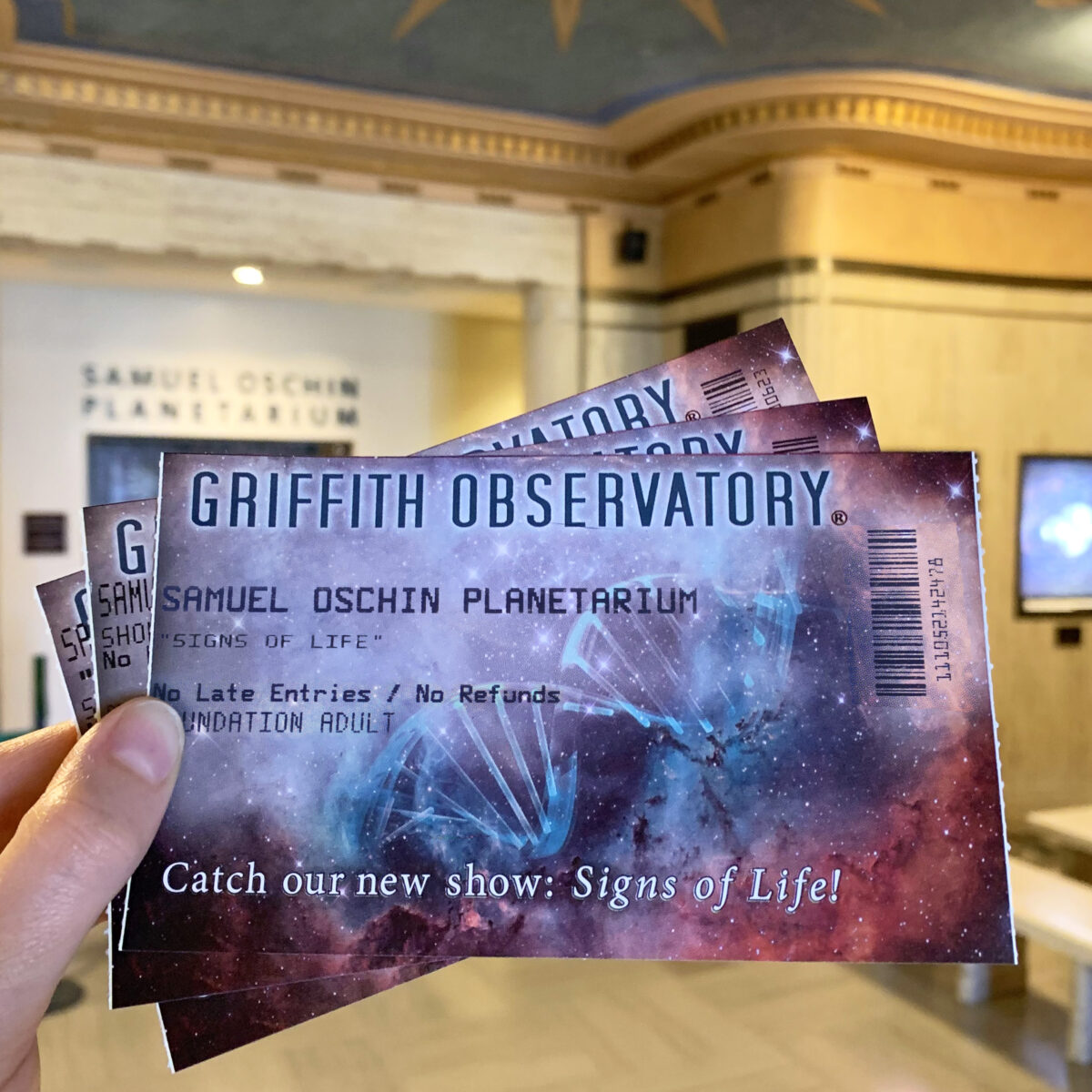 Member Benefit: Parking & Show Reservations
Tickets are available on-site at the Box Office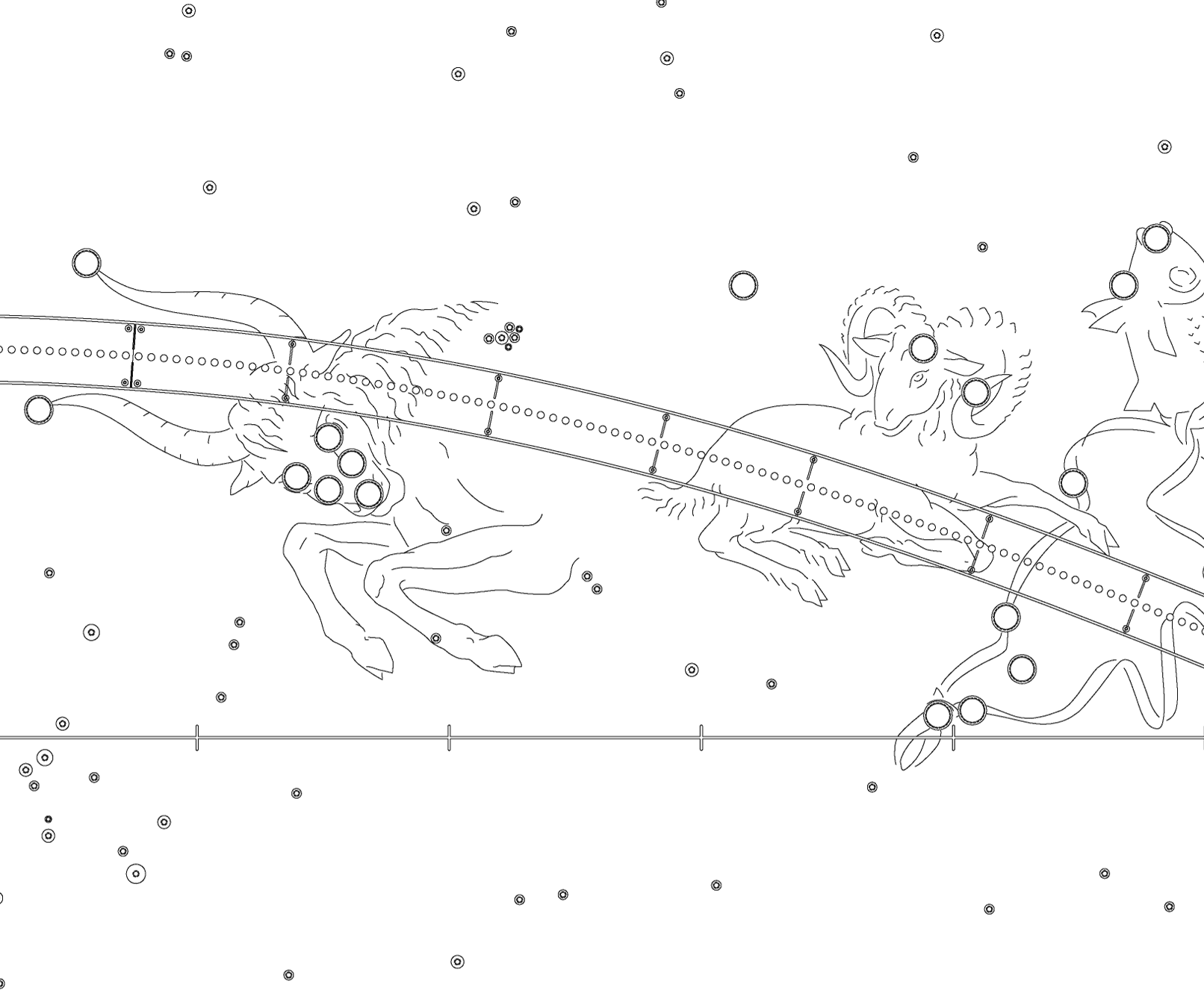 Buying Tickets
Show tickets may be purchased only at the Observatory and only for that day's shows. No online, phone, or advanced purchases are possible. Tickets are available at the main box office inside or at automated ticket machines around the building. Tickets may be purchased with either cash or credit cards (VISA, MasterCard, and Discover). We regret we are unable to accept personal, corporate, or organization checks (including those from public institutions). Above is the list of shows and show times and when tickets for each may be purchased.
* Tickets for each show are sold until 10 minutes before the listed start time of that show, unless tickets have been sold out prior to that time. Once you have purchased planetarium tickets, there will be NO refunds (unless the show is canceled).
Small Children
The shows in the Samuel Oschin Planetarium are not appropriate for children under five years of age. The content, visuals, and sound of the planetarium programs are likely to be disorienting and/or disturbing for such children. To ensure a satisfying experience for all our visitors, children under five years old are only admitted to the first show of each day we are open (12:45 p.m. on weekdays and 10:45 a.m. on weekend days).
Ticket Prices
Tickets for shows in the Samuel Oschin Planetarium are priced as follows:
| | |
| --- | --- |
| Adults (13-54 years old) | $10.00 |
| Foundation Members (must show ID) | $6.00 |
| Seniors (55 years and older) | $8.00 |
| Students & Teachers (must show ID) | $8.00 |
| Children (5-12 years old) | $6.00 |
| Small Children (under 5 years old) | FREE |
(Small children must sit on the lap of a parent or guardian)
Entering the Show
Once you have your ticket, line up outside on the West Terrace at least 15 to 20 minutes before your show time. There will be building announcements as a reminder, but you are ultimately responsible for being on time. We cannot admit anyone late to the theater. Once the doors have closed, the show is underway and must not be interrupted. If you must leave the theater during the show, you cannot be readmitted.
Proper Behavior
All programs in the Samuel Oschin Planetarium are conducted by a live presenter in near-total darkness. The environment of the planetarium theater is specifically crafted to enable maximum visitor enjoyment of the show. As such, all visitors in the planetarium should refrain from any activities that would be disruptive to those around them (or to the presenter). Such activities include talking, yelling, making distracting noises, standing up, or using cell phones or other devices. We reserve the right to remove disruptive patrons from the theater at any time.
More Information
Hearing assist receivers are available upon request. With 72-hour advance notice, we can also make provision for sign-language interpretation. If you have other questions about seeing the program in the Samuel Oschin Planetarium, please call the Observatory's General Information Line at: (213) 473-0800.
About the Samuel Oschin Planetarium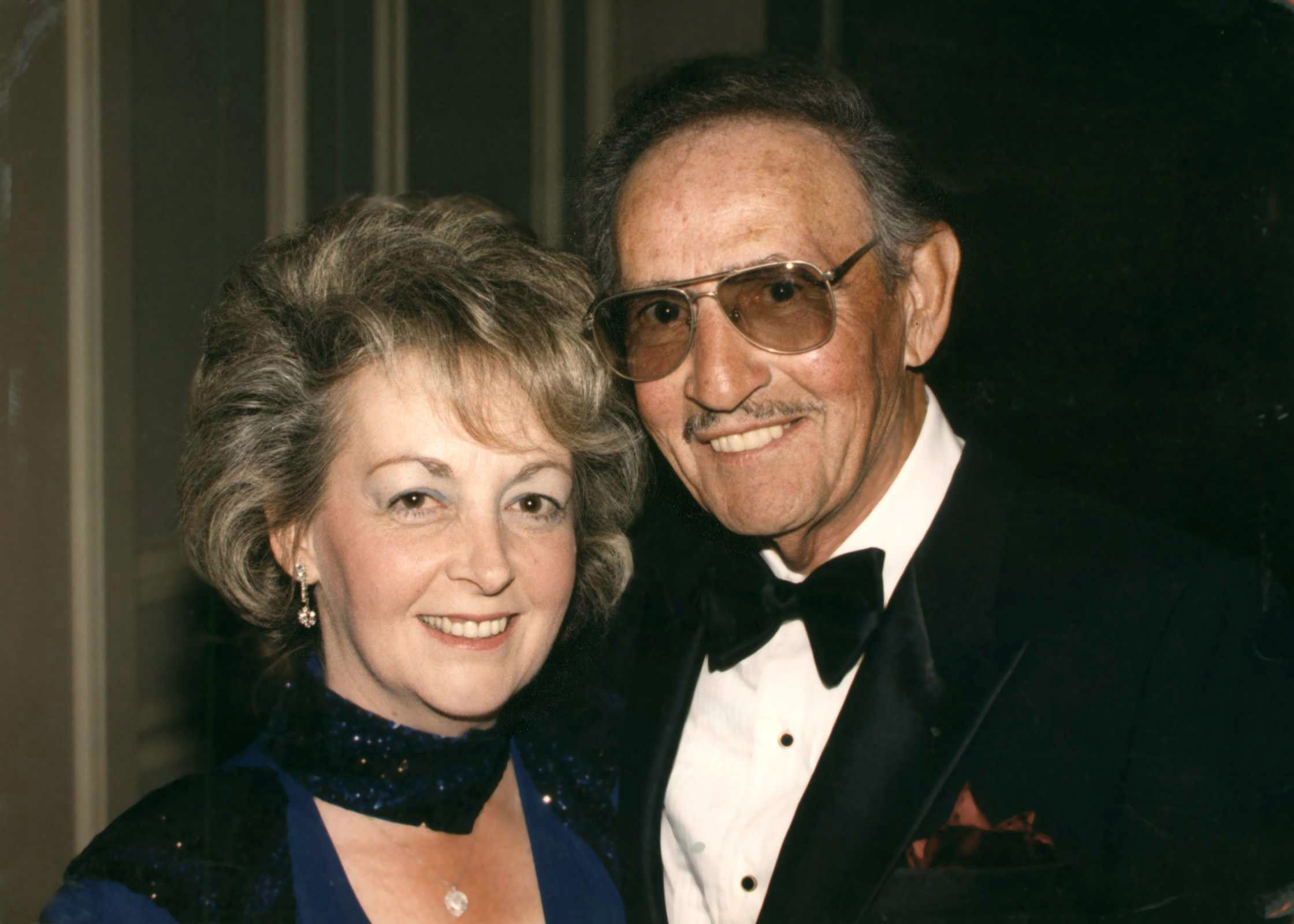 The naming of the Samuel Oschin Planetarium at Griffith Observatory is one of a long line of charitable gifts made by the Mr. and Mrs. Samuel Oschin Family Foundation.