A Safe and Enjoyable Visit
Griffith Observatory is a historic building we must preserve for future generations. It is also a heavily visited institution, so we have guidelines to protect both visitors and the facility.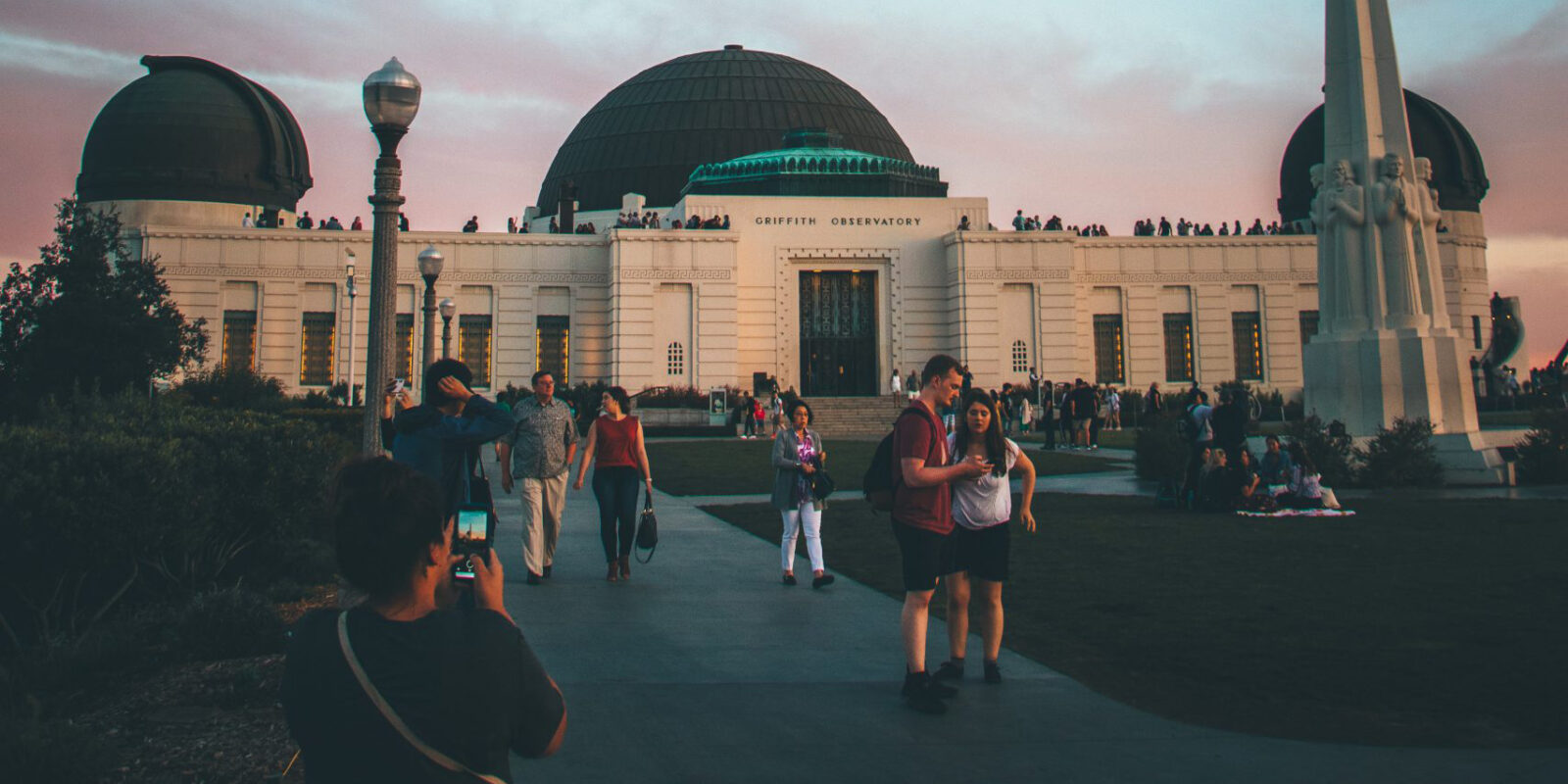 Guidelines for Observatory Visitors
The instructions below are designed to ensure a safe environment for visitors and staff and to safeguard the historic Observatory building. Observatory staff may also ask any visitor at any time to stop any behavior which may damage the building or pose a threat to other guests or employees. Visitors who fail to behave appropriately may be directed to leave the building or grounds.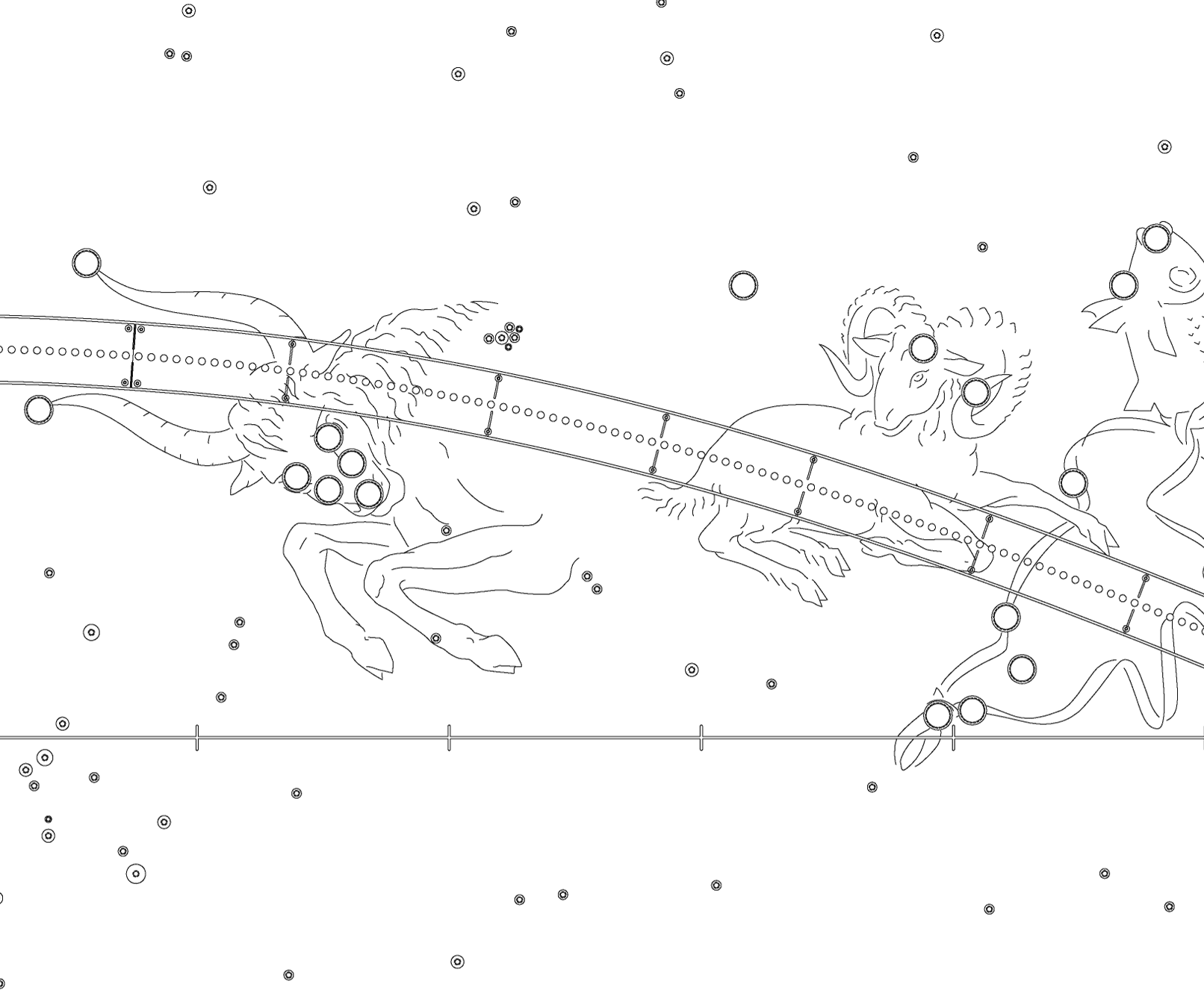 Inside Guidelines
Not Permitted INSIDE the Building (including the roof):
No food and drinks and no alcohol
Café seating (inside and on the terrace) is for paying café customers
No balloons
No running, jumping, and disruptive behavior
"Wheelie" and "Heelys" children's shoes may not be worn with the wheels deployed
No skateboards, scooters, and other similar items
Animals are not permitted inside the building, except designated service animals and service animals in training.
Outside Guidelines
Not permitted OUTSIDE the building:
Alcohol is prohibited on the Observatory grounds and in all other areas of Griffith Park
No skateboards, scooters, and other similar items
Bikes may not be ridden on the Observatory's sidewalks, brought inside the building, or locked to any part of the Observatory building; bike racks available near the bus stop and by the public restrooms
Flying any kind of drone or remote-control aircraft is prohibited in all city parks
Flying any kind of kite on Observatory grounds, lots, or roads is prohibited
Photography
The Observatory allows photography for personal use inside and outside the building. This includes by a professional photographer for personal use (such as a wedding photographer working for an engaged couple). Taking photographs must not interfere with or displace other Observatory visitors or their access to, or use of, the Observatory and its grounds or with Observatory staff or activities. Photography is never permitted inside the theaters or in the Zeiss telescope dome. The only equipment permitted for personal photography is a camera and discrete use of a tripod (on the exterior only); no other unattached equipment (e.g., extra lighting, reflector boards, etc.) is permitted. "Staged" photographs (like engagement or wedding photos) may not take place anywhere inside the building, on the roof, in the telescope dome, in the Gottlieb Transit Corridor, or on the Sunset Terrace (outside the café) and may not block steps, sidewalks, driveways, parking lots, and roads; these areas are off limits for safety reasons or because their use would affect the experience of other visitors.
Commercial photography or filming always requires a City film permit and advance coordination with Observatory staff. Commercial photography is subject to rules set by Griffith Observatory, the Los Angeles Department of Recreation and Parks, and FilmLA. Per those rules, commercial photography involves rental and staffing fees.
Chaperone Responsibilities
Groups with children must have sufficient adult chaperones (1 adult for every 10 children) who must stay with the children at all times. Chaperones must ensure the safety of all children by prohibiting horseplay, running, climbing, or jumping on exhibits, or other disruptive activity. Chaperones should ensure children do not bring food, drinks, or gum into the building.
Samuel Oschin Planetarium
Seeing a show in the Samuel Oschin Planetarium is a highlight of any visit to Griffith Observatory. Shows are offered at multiple times throughout each day. Because the planetarium is a unique experience and environment, it has its own guidelines regarding tickets, entry, and conduct. Be sure to check out the Samuel Oschin Planetarium if you are planning to see a show.