Eat and Shop
Whether you are looking for a quick lunch, a refreshing drink, or the perfect gift, our café and bookstore have what you need.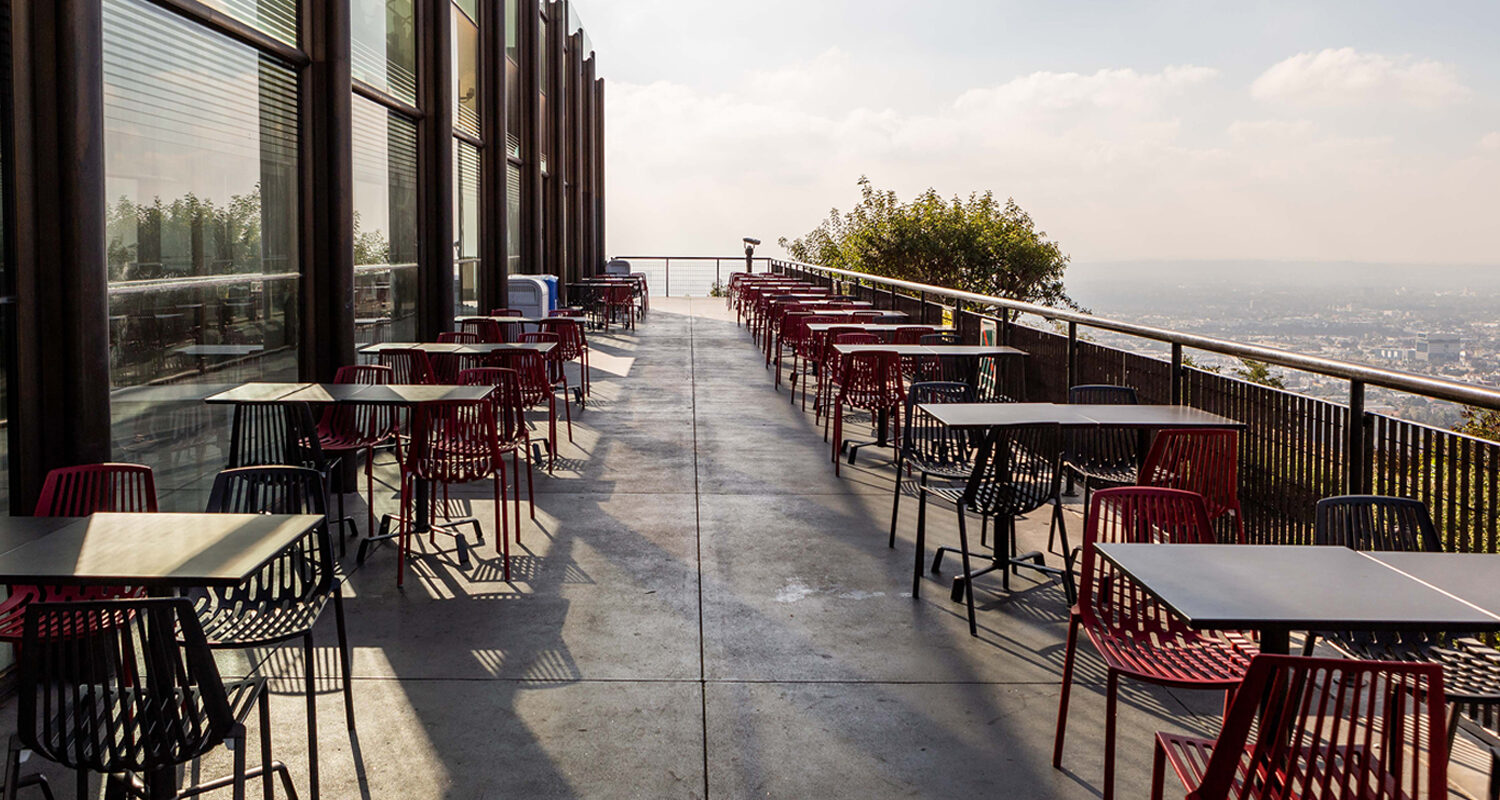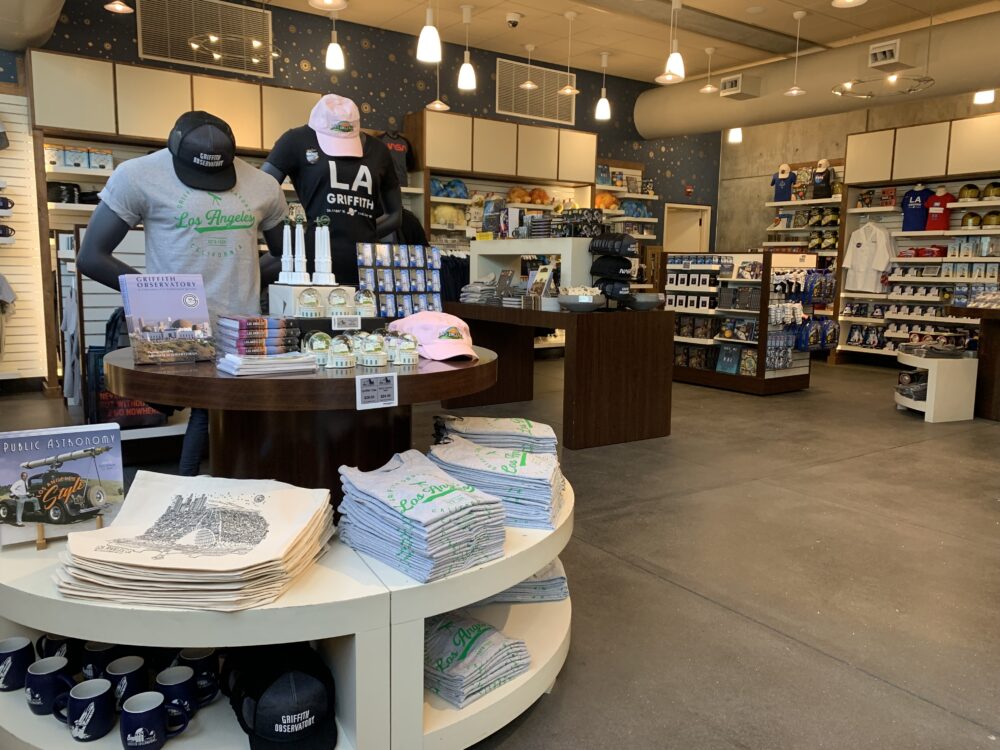 Operated by museum expert Event Network, the Observatory's Stellar Emporium bookstore and gift shop offers a cosmic array of Observatory insignia items, as well as astronomy-related and space-themed books, gifts, clothing, toys, and other items. If you need immediate assistance please call the store directly at (323) 660-7827. Also, check out our new online store!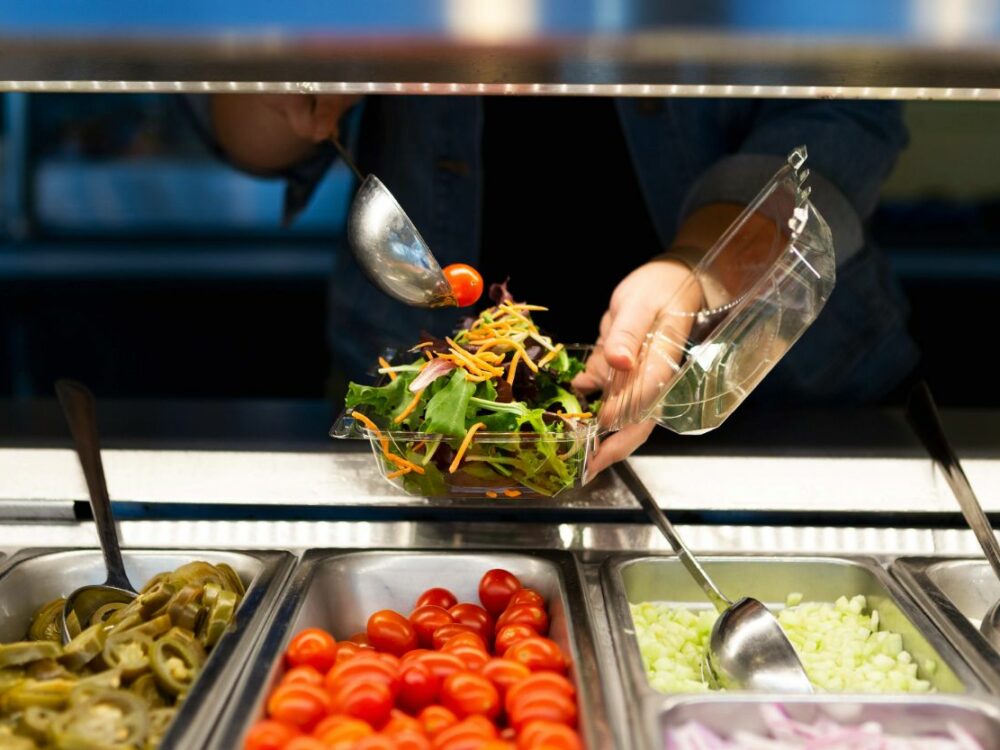 Café at the End of the Universe
Operated by Wolfgang Puck Catering, The Café at the End of the Universe is the perfect place for a leisurely meal or a quick bite. Seating is available inside the café or outdoors on the Sunset Terrace, where guests may enjoy views of the city and the Hollywood Sign.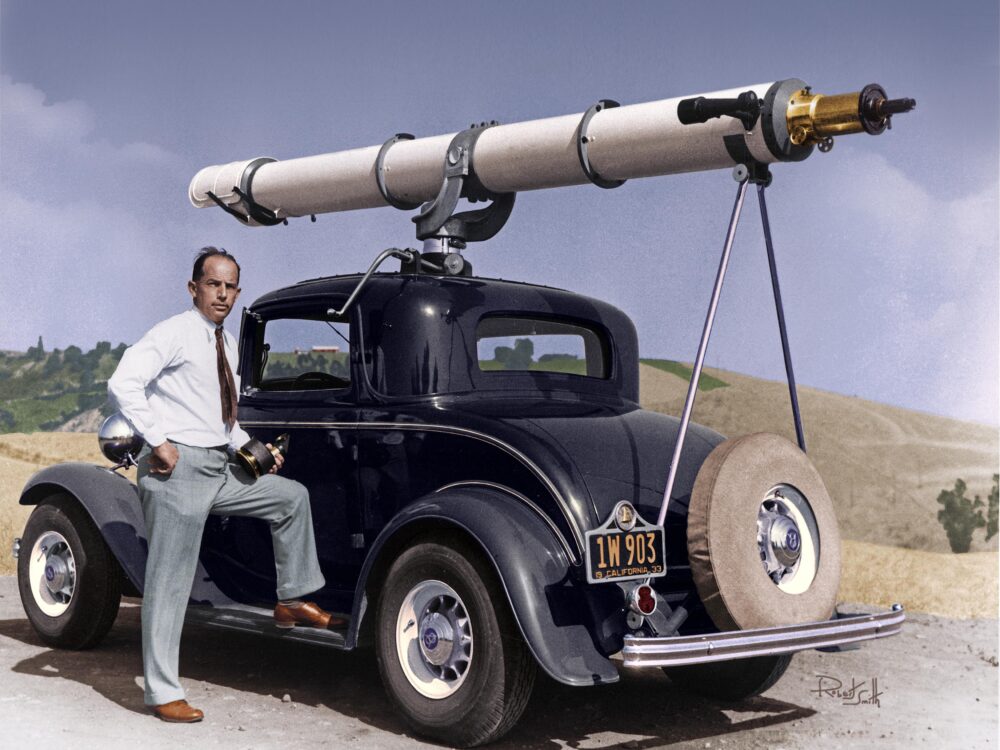 Griffith Observatory is the most visible agent of public astronomy in Los Angeles, but it wasn't the first. Six experts detail this uniquely southern California story from street-corner telescopes to a street-legal Zeiss refractor mounted on the roof of a 1932 Ford.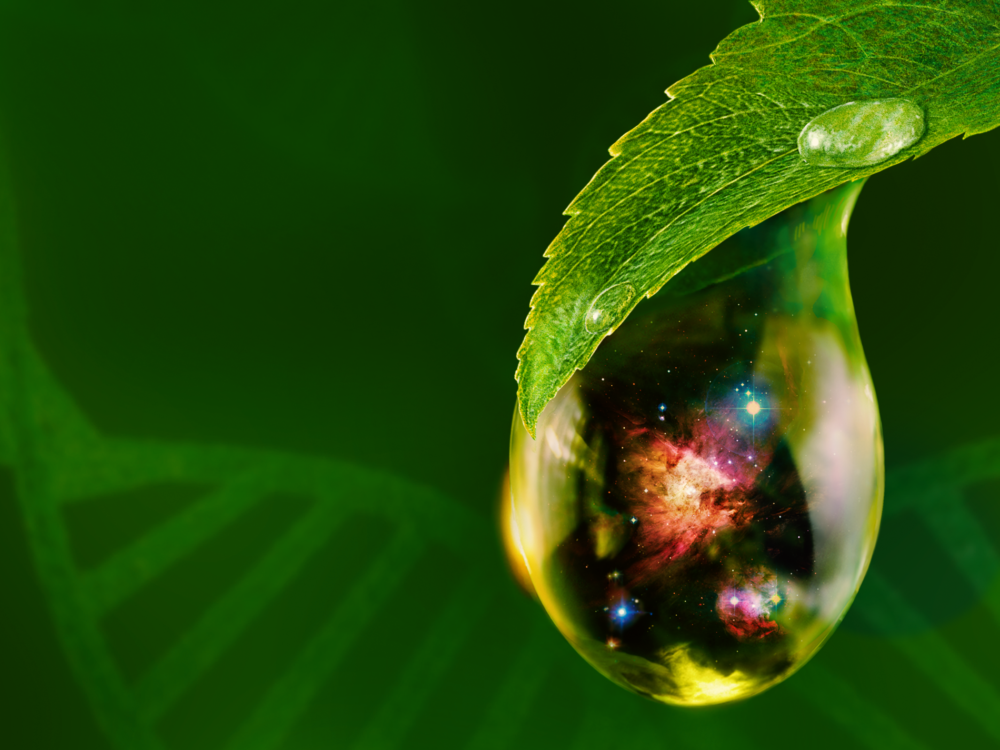 Featuring original music by Dan Radlauer, Alan Ett, and Scott Liggett, Signs of Life (Official Motion Picture Soundtrack) is available on Amazon and Apple Music. The music is an essential part of every live performance of Signs of Life in the Samuel Oschin Planetarium.
Griffith Observatory is southern California's gateway to the cosmos! Visitors may look through telescopes, explore exhibits, see live shows in the Samuel Oschin Planetarium, and enjoy spectacular views of Los Angeles and the Hollywood Sign.
Griffith Observatory
2800 East Observatory Road
Los Angeles, CA 90027
(213) 473-0800
Weekday (Tuesday - Friday) Hours
Open 12:00 noon - 10:00 p.m.
Weekend (Saturday - Sunday) Hours
Open 10:00 a.m. - 10:00 p.m.
Closed Monday