Buzz Aldrin Day in Los Angeles
Ceremony including a public presentation and book signing by the Apollo 11 astronaut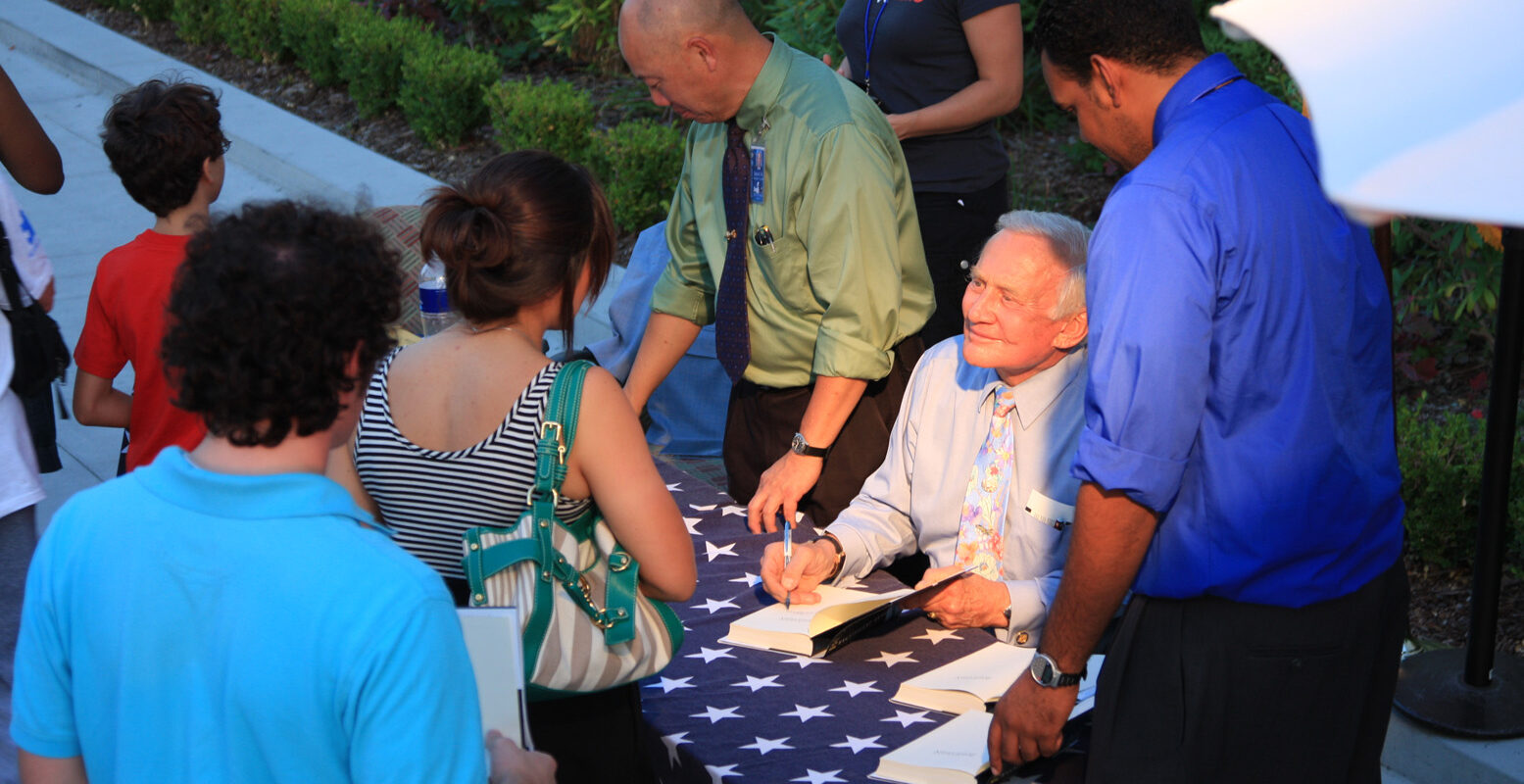 Upcoming City of Los Angeles Events
On July 20, 1969, two men became the first humans to step onto the surface of another world. One of those men was Dr. Buzz Aldrin, who has spent the last 40 years keeping alive the excitement of that historic experience and advocating for space exploration in the future. The Observatory was pleased to host Dr. Aldrin on August 27, 2009, as part of "Buzz Aldrin Day in Los Angeles", after which Dr. Aldrin briefly addressed Observatory visitors and then signed copies of his most recent autobiography, Magnificent Desolation, which has been on best-seller lists for nearly two months. This event was free and open to the public; several hundred people attended.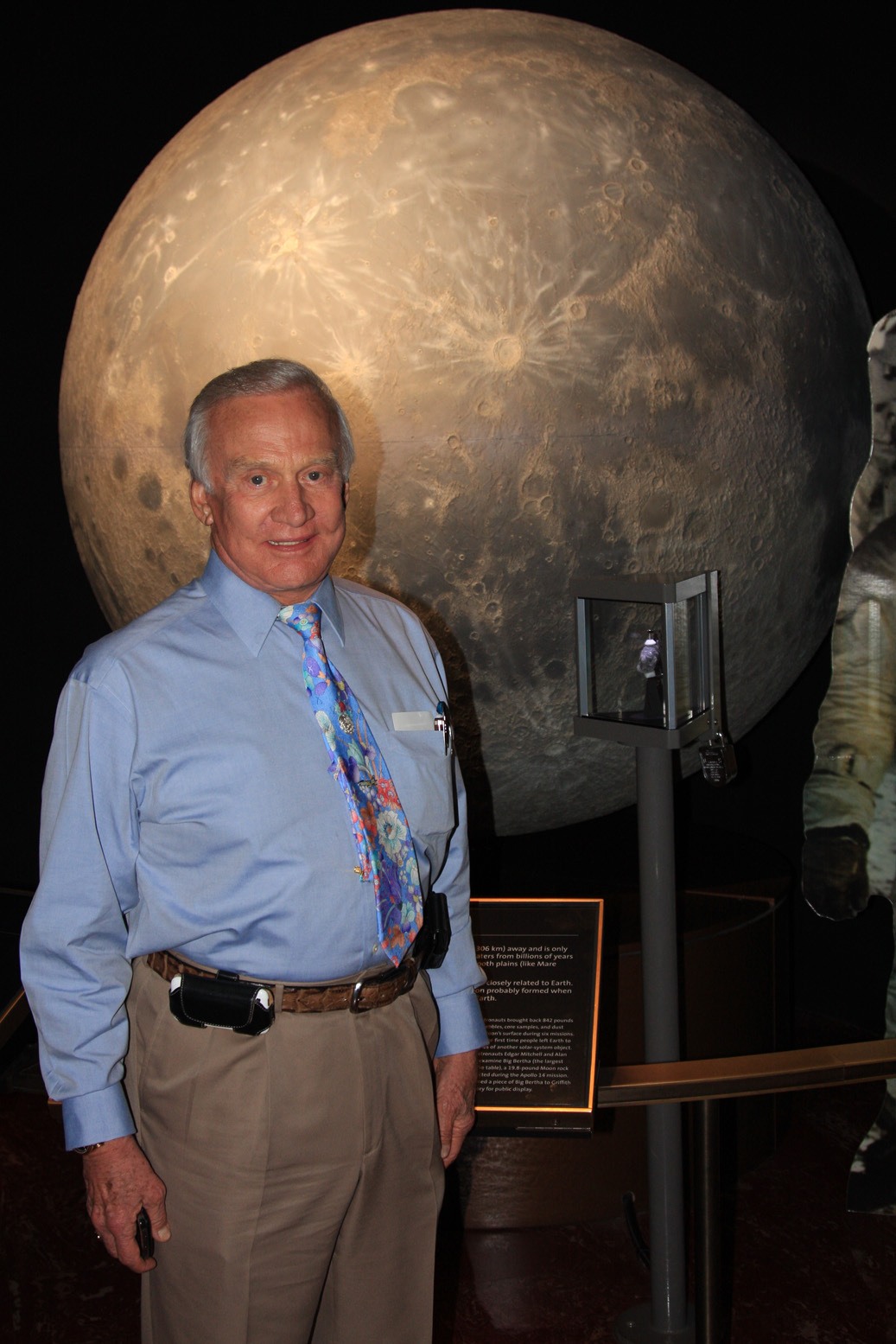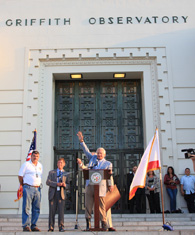 At 6:00 p.m., under hot and smoky skies, Dr. E. C. Krupp, Director of Griffith Observatory, welcomed the public and introduced The Honorable Tom LaBonge, 4th District Councilmember. On behalf of the city, Councilmember La Bonge declared it to be "Buzz Aldrin Day in Los Angeles" and read a proclamation to that effect. He then introduced Dr. Buzz Aldrin, Apollo 11 Astronaut, who recounted some of his experiences in preparing to go to the Moon, standing on the lunar surface, and then dealing with the ups and downs upon his return to Earth.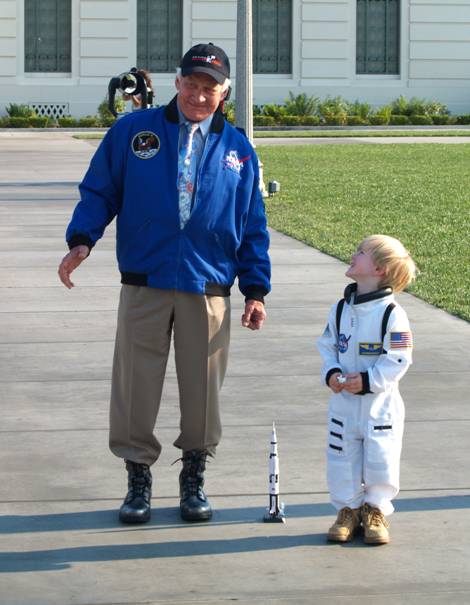 At 6:35 p.m., Dr. Aldrin began signing copies of Magnificent Desolation for a very long line of people waiting for the opportunity. At the same time, multiple telescopes were set up along the sidewalks by Observatory staff and volunteers from the Los Angeles Astronomical Society (LAAS) for free public viewing of the first quarter Moon looming high above the Observatory's copper domes.