Public Star Party – June 24, 2023
Once a month, the Observatory partners with local telescope groups to share their telescopes and knowledge with the public. With dozens of telescopes on the lawn, there's always something to see!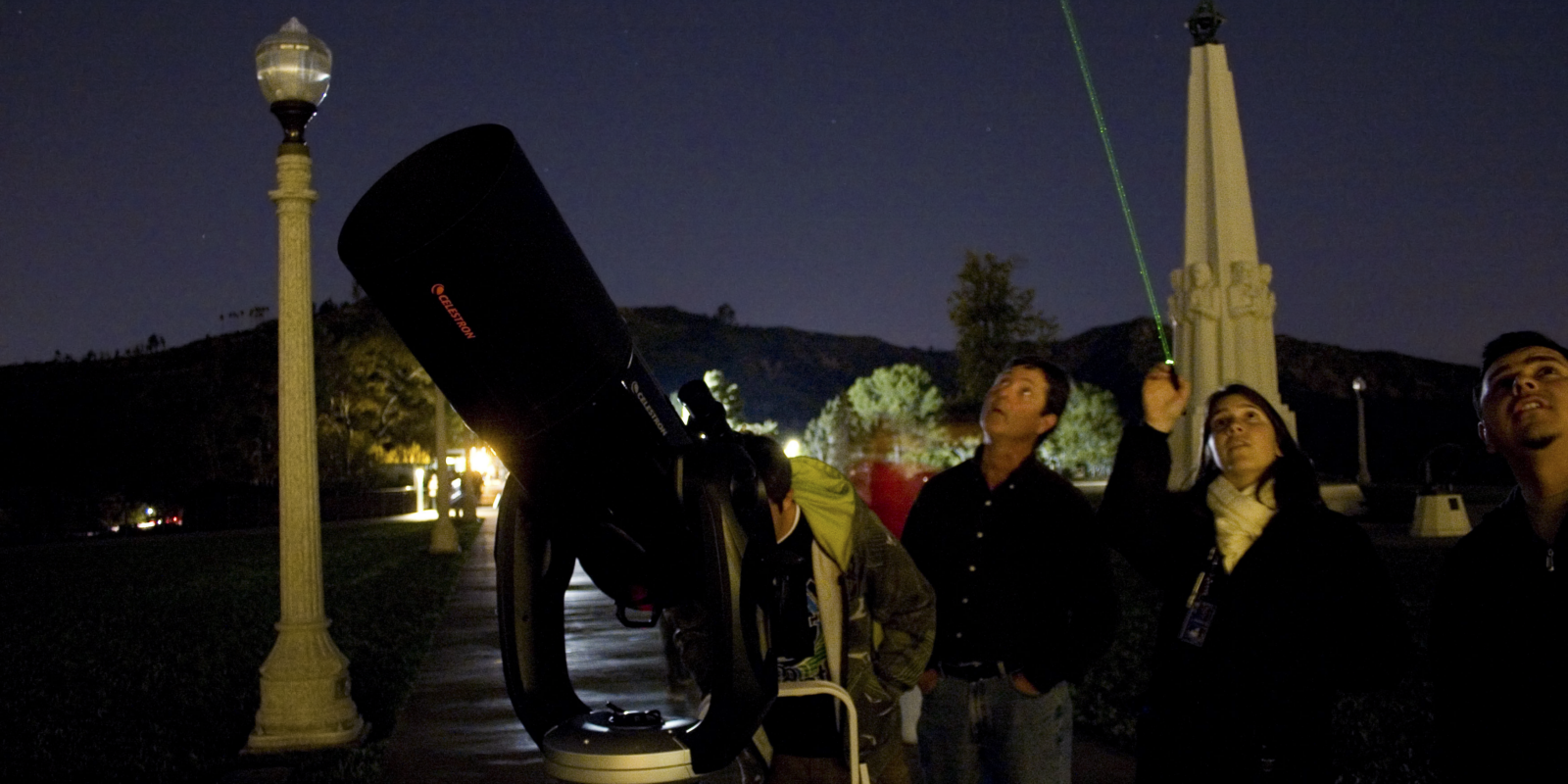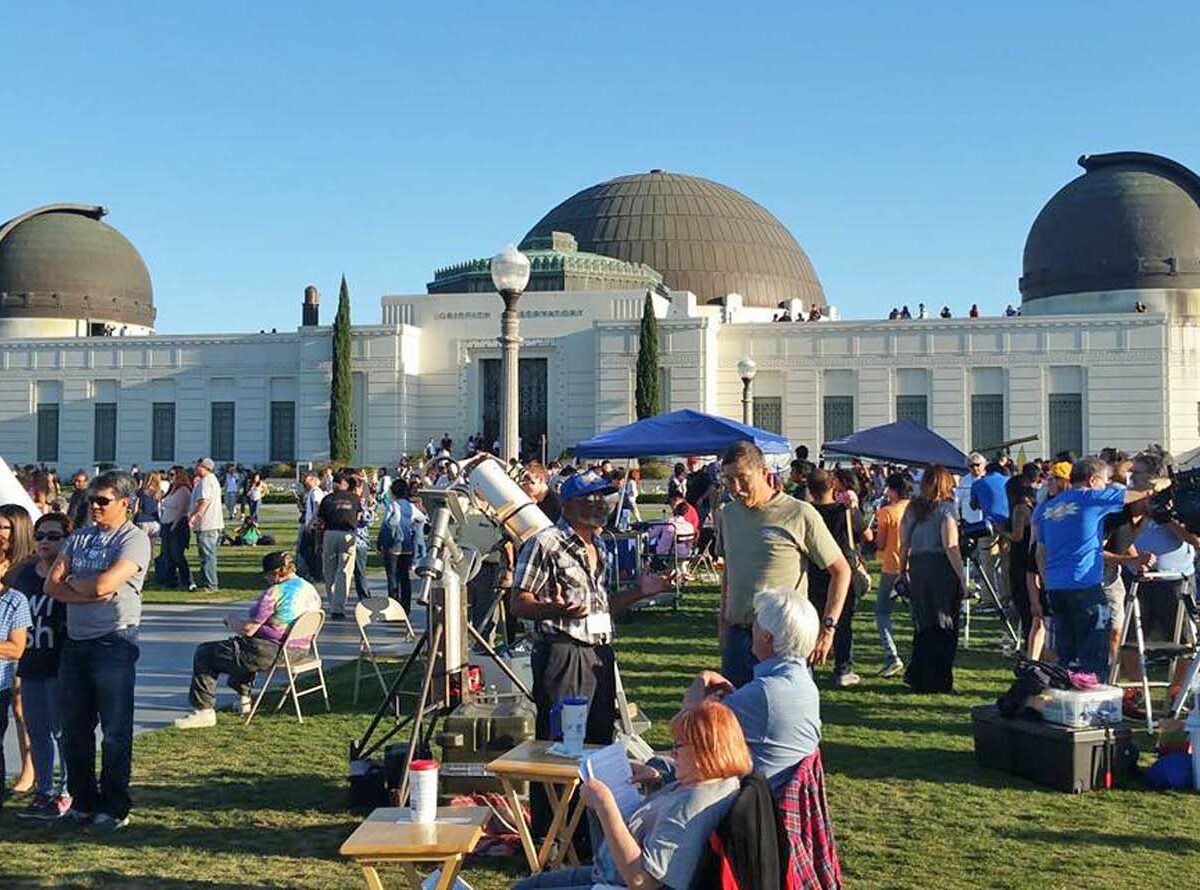 Free public star parties are held monthly at Griffith Observatory from 2:00 p.m. to 9:45 p.m. with the assistance of volunteers from the Los Angeles Astronomical Society, the Los Angeles Sidewalk Astronomers, and The Planetary Society. They are a chance for the whole family to look at the Sun, Moon, visible planets, and other objects, to try out a variety of telescopes, and to talk to knowledgeable amateur astronomers about the sky and their equipment.
Please be aware that the astronomers and telescope demonstrators must cut off the line for each telescope to enable all viewing to be completed by 9:45 p.m. Hours for telescope operation are not the same as for the building (which closes at 10:00 p.m.)
Griffith Observatory does not permit the operation of private, unauthorized telescopes on its grounds, for either public or private use. The Observatory is responsible for the public safety of its visitors and for the accuracy of any information provided in an astronomical and public setting. Allowing deployment of private telescopes on the grounds implies endorsement of both the instruments and the operators, neither of which the Observatory is capable of verifying.