Leonard Nimoy Event Horizon Theater
Spotlighting The Sky: James Turrell Sheds Some Light at Griffith Observatory
On November 10, 2015, the Observatory hosted noted artist James Turrell in conversation with LACMA CEO Michael Govan, and Observatory Director, Dr. E.C. Krupp.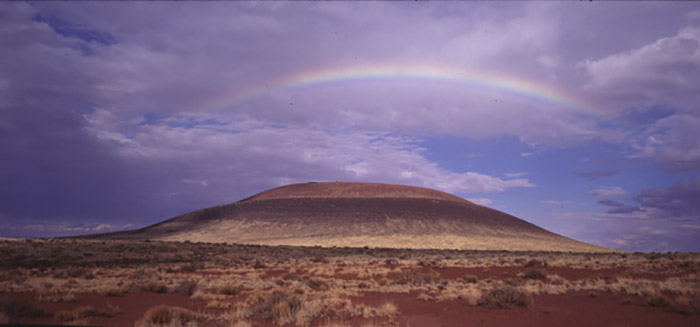 Upcoming Special Guest Lectures at Griffith Observatory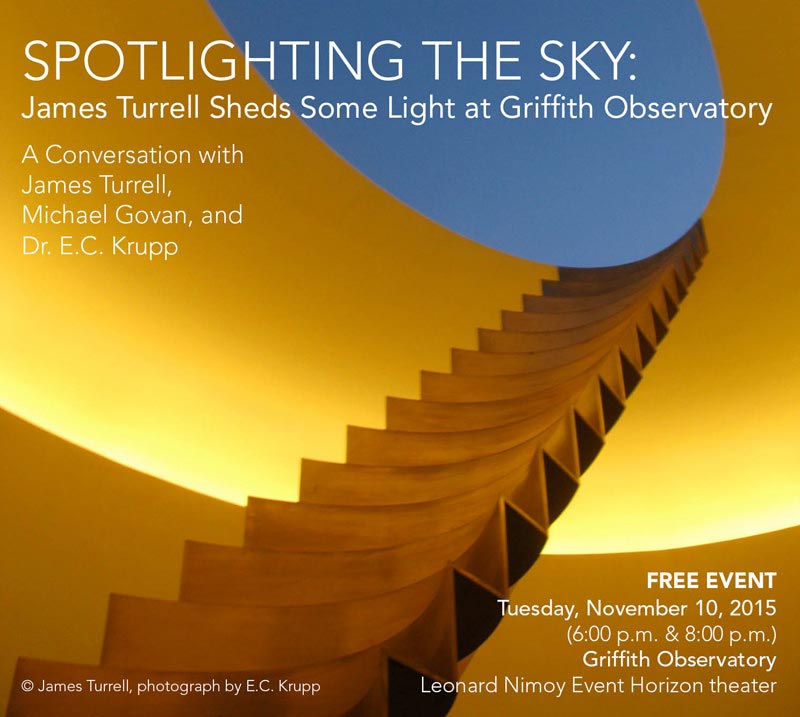 Internationally acclaimed artist James Turrell negotiates light and sky with uncommon perspective in settings he's staged throughout the world, including southern California. He has relied, in part, on the behavior of the sky, the physics of light, and the leverage of instruments to help us see the light. The immediacy of his use of light, color, and open-air make his work accessible but profound engagements with perception. He charms the inexperienced and the well-informed. Commanding, often monumental, his work includes an astronomically mobilized volcano in the American Southwest, the installation of a pyramid informed by Maya cosmology in Yucatán, and the complete usurpation of the towering, iconic architecture of the Guggenheim Museum in Manhattan. Michael Govan, as CEO and Wallis Annenberg Director of the Los Angeles County Museum of Art, transformed the impact and appeal of Turrell's luminous moments into a 2013 comprehensive exhibit, James Turrell: A Retrospective.
---
Event is SOLD OUT
Watch it live on Griffith Observatory TV
---
Now, in time for 2015's The International Year of Light, James Turrell joins LACMA Director Michael Govan and Griffith Observatory Director Dr. E.C. Krupp for a conversation about art, the universe, and everything.