Signs of Life
There is plenty of life here on Earth, but where else might it be found? In Signs of Life, we discover what it took to put life in the universe in the one place where we know it exists.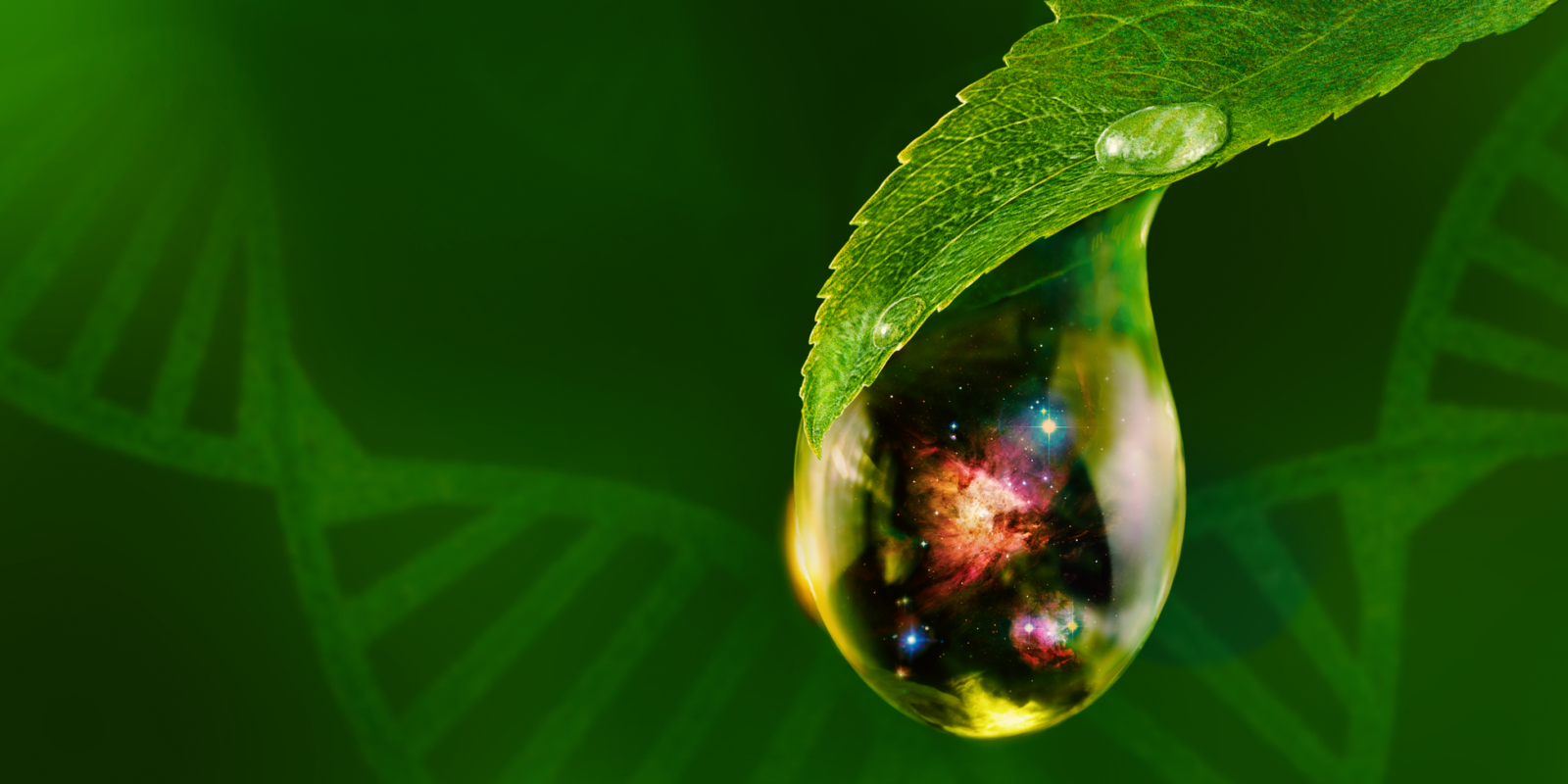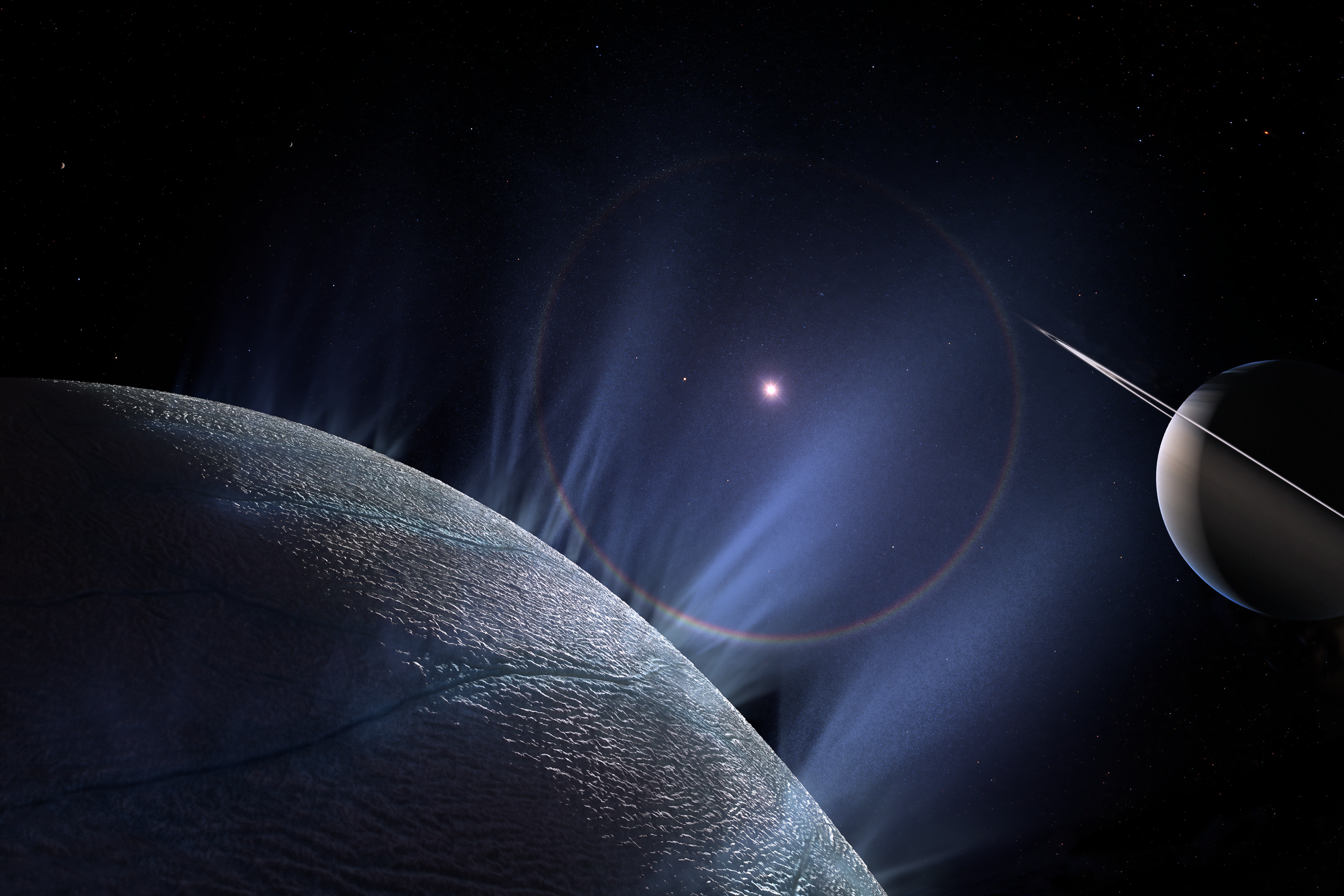 Signs of Life is an astronomical detective story that propels visitors to uncover what it took to put life in the universe. Earth is the launchpad to Mars, the moons of Jupiter and Saturn, and planets beyond our Milky Way Galaxy in a search for answers to the mysteries that captivate our imagination.
Show Length: 35 min.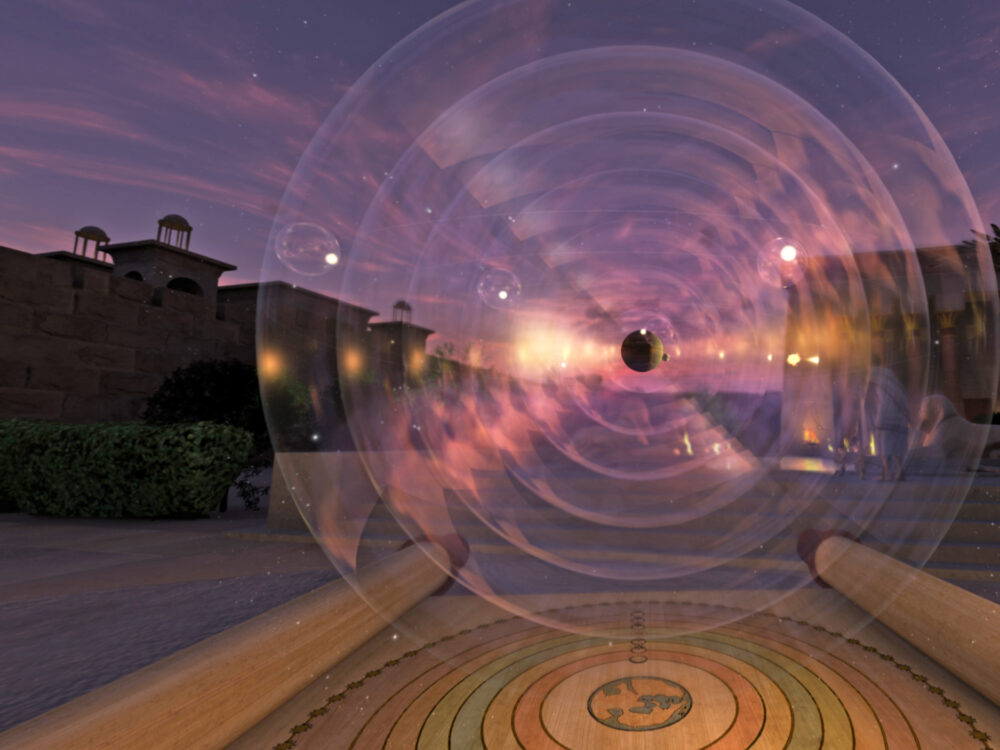 We often imagine ourselves at the center of things. That includes our place in the universe, ever since the first people looked up at the sky. Even as our scientific observation has shown the cosmos does not revolve around us, our ongoing investigations continue to keep us Centered in the Universe.
There are no shows currently scheduled.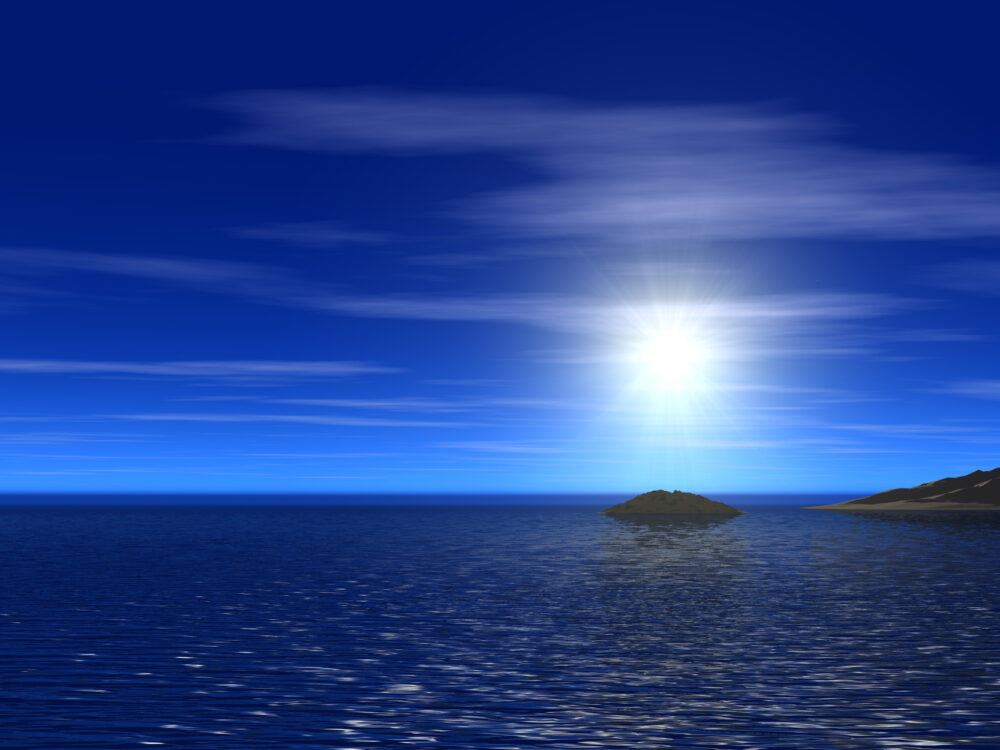 Water Is Life was written and produced for Griffith Observatory's fifth grade school field trip program. Drawing on the fifth grade science content standards, Water Is Life explores where our water in California comes from, and how water on Earth keeps us alive.
Show Length: 32 min.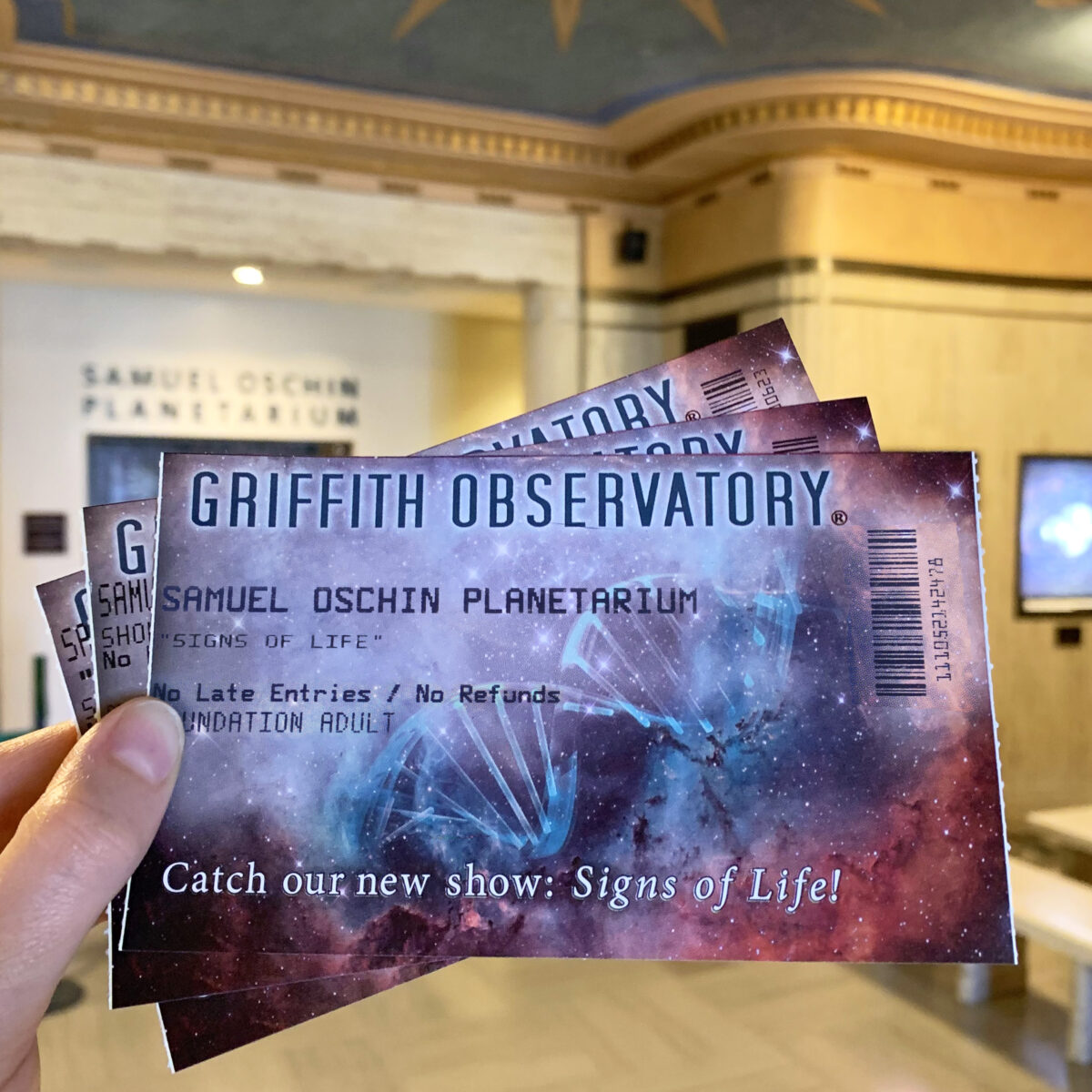 Member Benefit: Parking & Show Reservations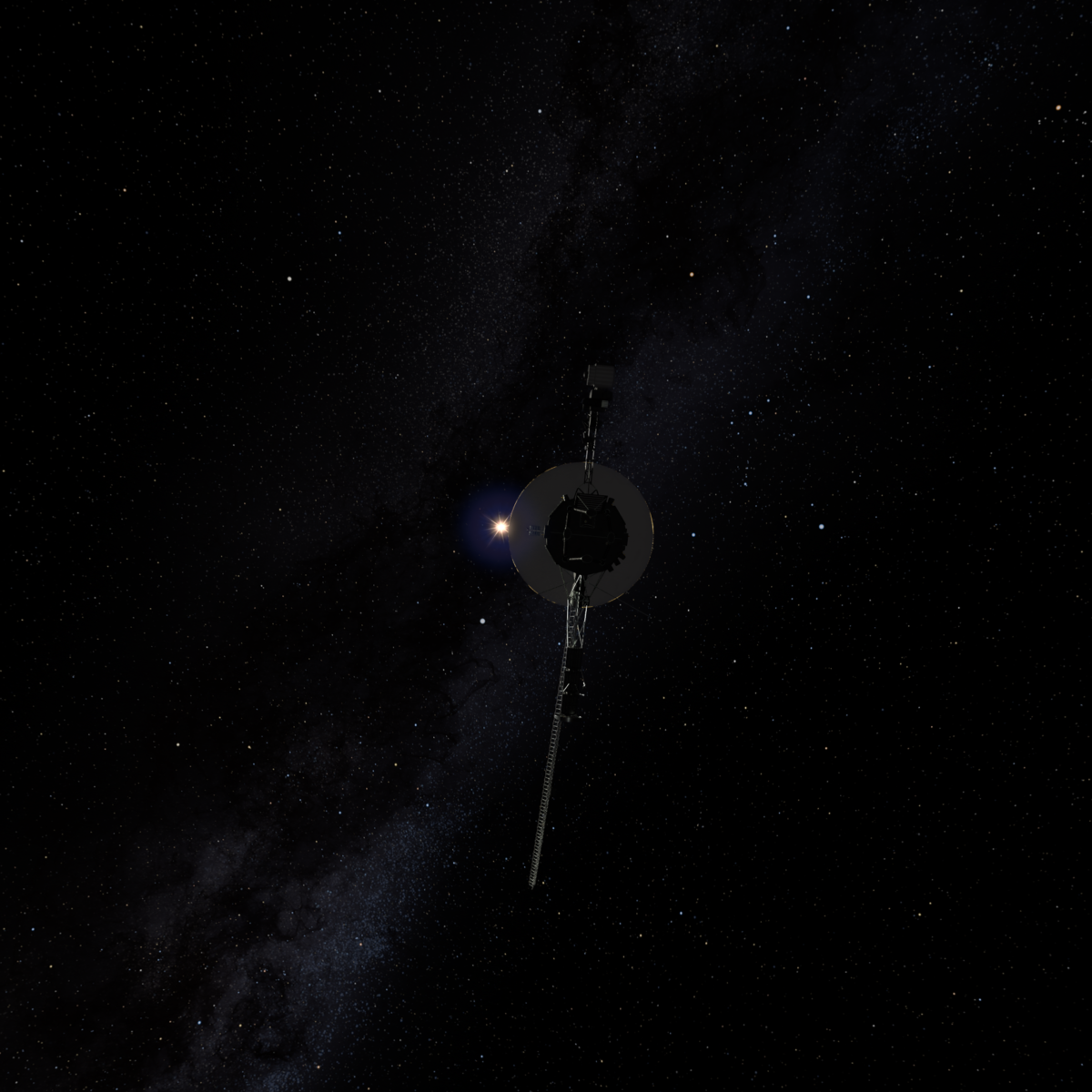 About Signs of Life
Visit other galaxies with billions of Earth-like planets. Fly through the most scientifically accurate and stunningly beautiful star fields ever seen in a planetarium.
Signs of Life will change how you think about life in the universe.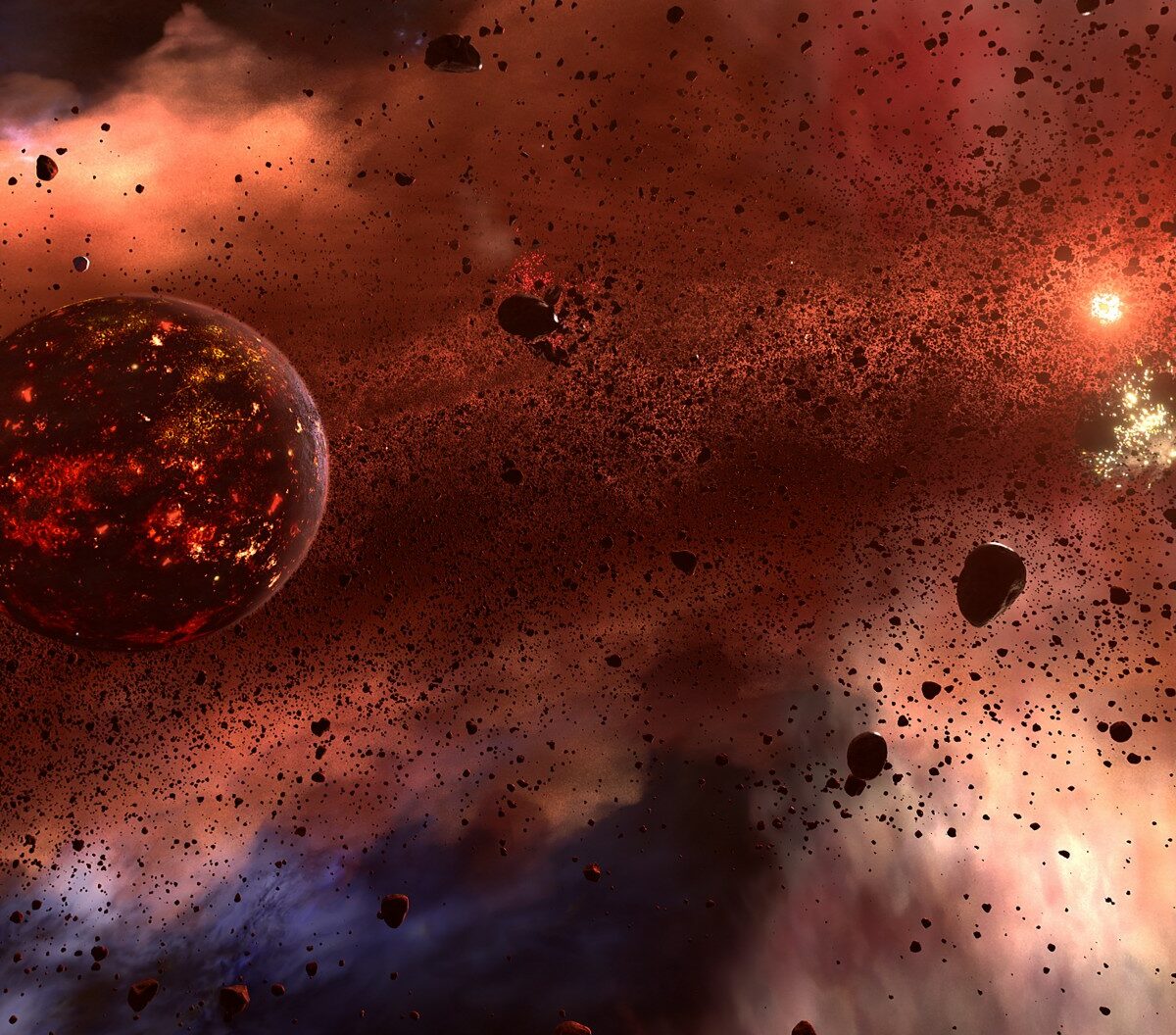 The search takes us from the depths of the deepest ocean to the arid surface of Mars, from the interior of a living cell to the evolution of human genius, from the frozen moons of Jupiter to the scalding formation of a newborn planet.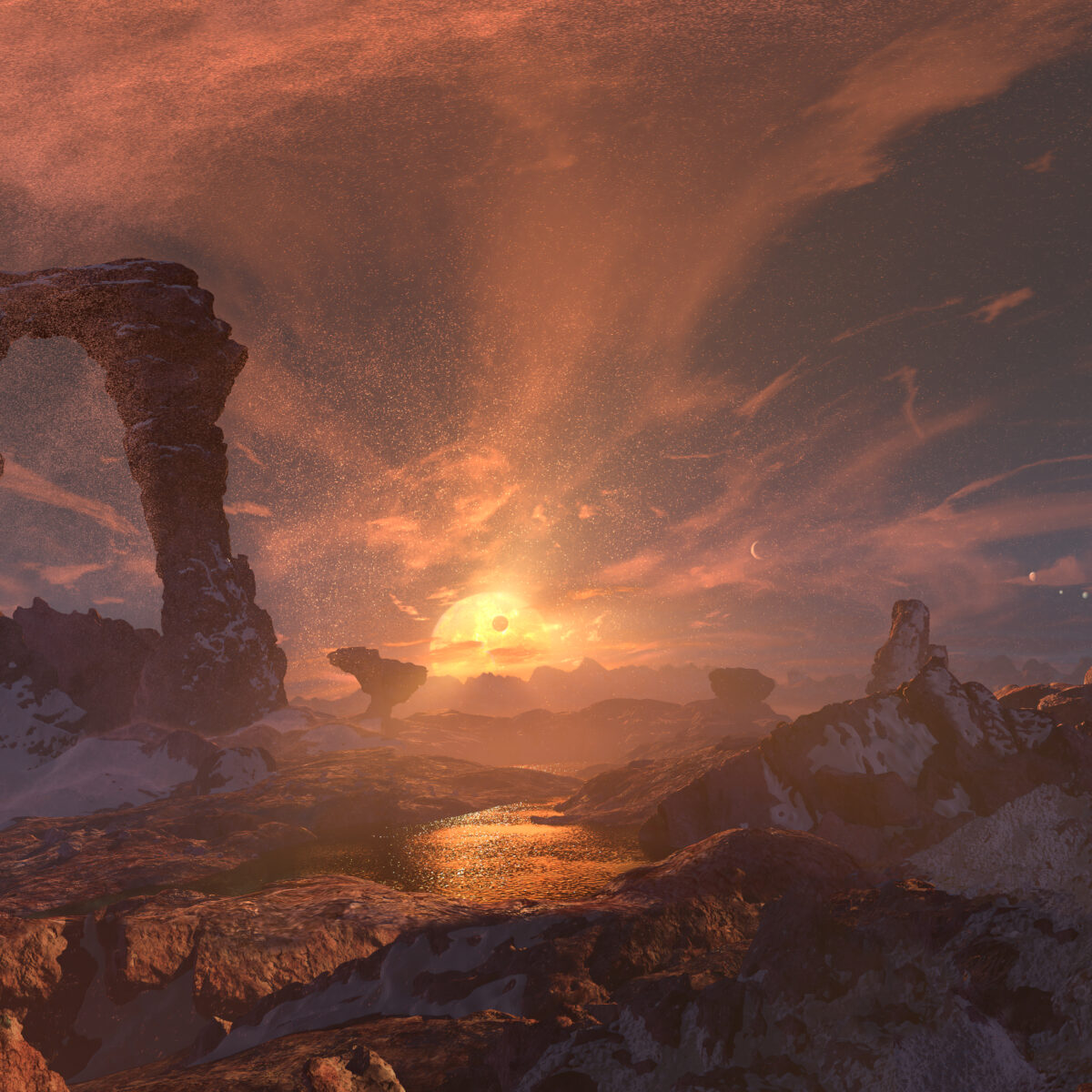 If we find signs of life beyond Earth, even in just one place, it will verify what we already suspect: Life in the universe is not an accident. It's inevitable. It's a fundamental consequence of cosmic evolution.
Life is the real marvel of the universe.
Experience the Award-winning Feature Signs of Life, Only in the Samuel Oschin Planetarium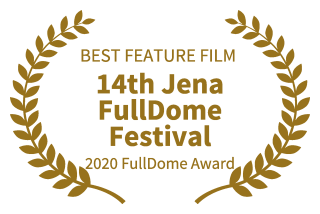 FullDome Award for Best Feature Film • 14th Jena FullDome Festival • May, 2020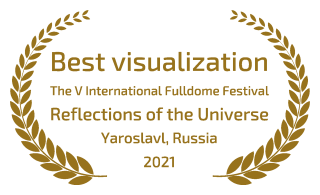 Best fulldome visualization • 5th International Fulldome Festival "Reflections of the Universe", Yaroslavl, Russia • June, 2021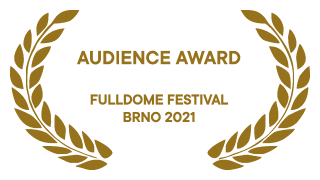 Audience Award • Fulldome Festival Brno • July, 2021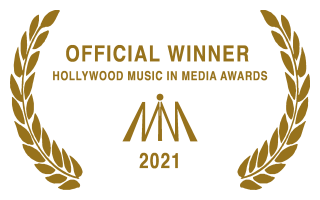 Educational/Entertainment Exhibits or Theme Park Rides • Hollywood Music in Media • November, 2021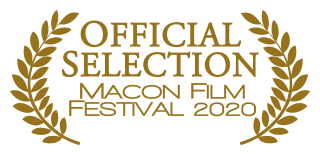 Official Film Selection • Macon FullDome Festival • August, 2020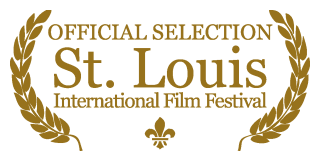 Official Film Selection • St. Louis International Film Festival (SLIFF) • November, 2020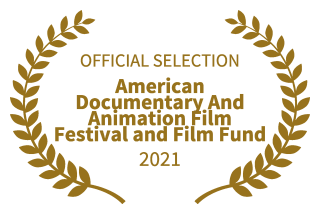 Official Film Selection • American Documentary And Animation Film Festival and Film Fund (AmDocs) • March, 2021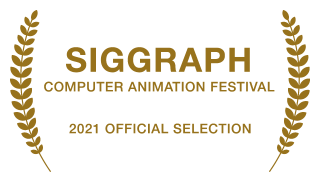 Official Film Selection • SIGGRAPH Electronic Theater • May, 2021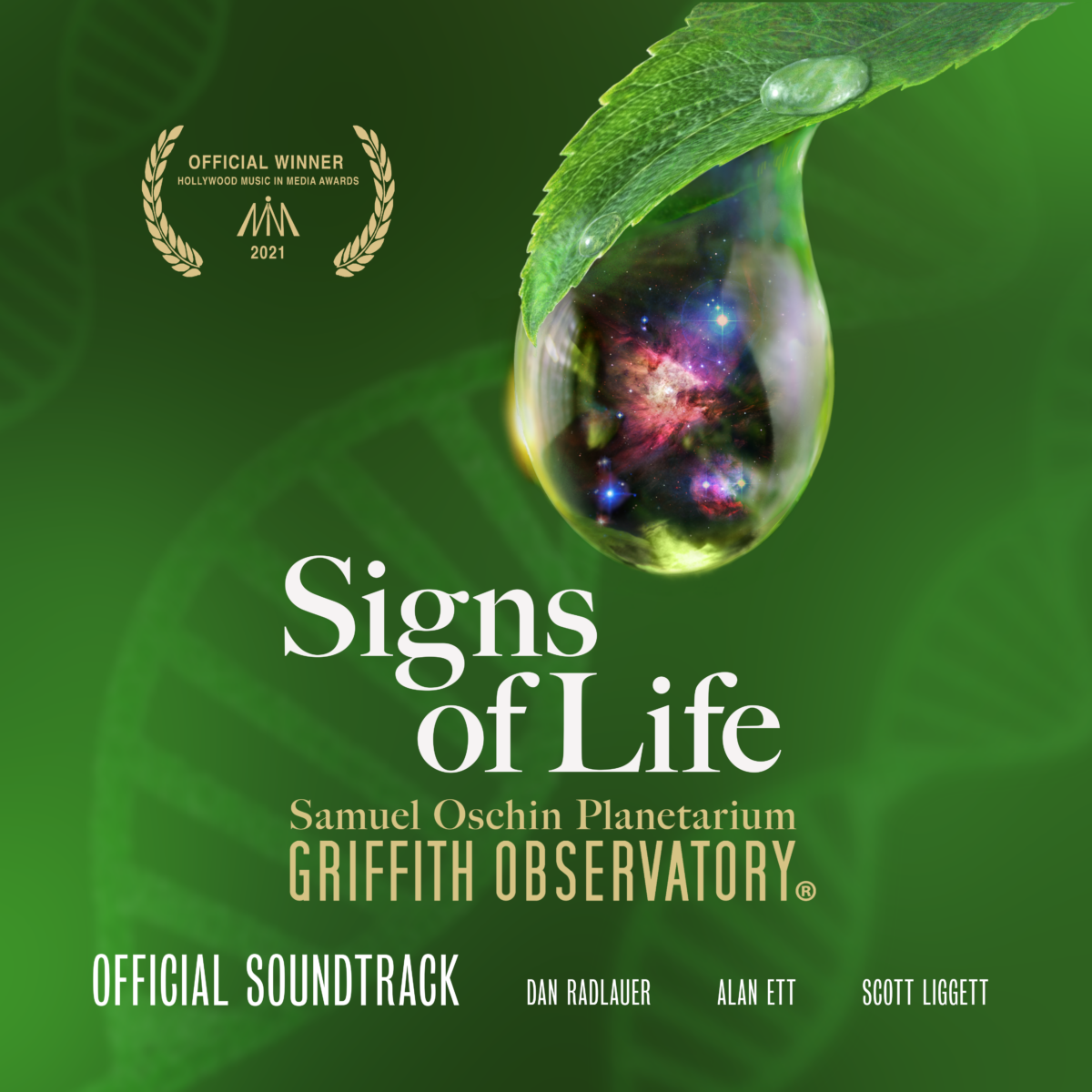 Official Winner, Hollywood Music in Media Awards
Signs of Life (Official Motion Picture Soundtrack)
Featuring original music by Dan Radlauer, Alan Ett, and Scott Liggett, Signs of Life (Official Motion Picture Soundtrack) is available on Amazon and Apple Music.
Presented by Griffith Observatory and Griffith Observatory Foundation
Directed by
Bob Niemack
Don Dixon
 
 
Written by
Dr. E.C. Krupp
Dr. Laura Danly
Bob Niemack
Chris Shelton
Don Dixon
 
 
Inspired by
Lois and Richard Gunther
Story by
Dr. E.C. Krupp
 
 
Produced by
Dawn Fidrick
Bob Niemack
 
 
VFX Supervisor
Gee Yeung
 
 
Executive Producers
Dr. E.C. Krupp
Camille Lombardo
Mark Pine
Richard Semler
 
 
Co-Executive Producer
Dr. Laura Danly
 
 
Original Music by
Alan Ett
Scott Liggett
Dan Radlauer
Spirit Music Collective
 
 
Editor
Frederick Kolouch
 
 
Production Manager
Carolyn Manning
Production Coordinator
Shirley Mims
 
 
Art Director
Don Dixon
Astronomical Artist
Chris Butler
Matte Painter
Roger Kupelian
Storyboard Artist
Micah Brenner
 
 
CG Generalist
Tom Bradley
CG Generalist
Jared Broddle
CG Generalist
Shane Chambers
CG Generalist
Estevan Guzman
CG Generalist
Sean Golding
CG Generalist
Eric Keller
CG Generalist
Federico Rivia
CG Generalist
Peter Szewczyk
CG Generalist
Carl Vazquez
3D Modeler
Karel Charles
Previs Artist
Pablo Plaisted
Previs Artist
Gary Lee
 
 
Animation Supervisor
Ruel Smith
Character Animator
Elaine Wu
Motion Capture Artist
Federico Rivia
Motion Capture Artist
Moon Hanson
Lead Rigger
Navin Pinto
 
 
FX Artist
Javier Garrido
FX Artist
Mike LaFave
FX Artist
Erik Zimmerman
FX Artist
Patrick So
FX Artist
Debra Isaac
 
 
Senior Compositor
Brinton Jaecks
Senior Compositor
Sven Dreesbach
Compositor
Yasin Yalva
Compositor
Azra Rosna Alkan
Compositor
Jared Brient
Compositor
Peter Timberlake
 
 
Show Production Technology Administrator
Benjamin Roudenis
Pipeline TD
Scott Ballard
Render Wrangler
Oneal Douglin
Render Wrangler
Todd Devers
Editorial Support
Jeremy Carr
Pipeline Support
Ross Kameny
 
 
Sound Design
Jon Schell
Sound Mixer
Michael Keeley
 
Media City Sound
 
 
The War of the Worlds
Radio play by Howard Koch
used by permission of Peter Koch.
Audio courtesy of the Orson Welles Estate
 
 
Voice of Little Girl
Caddie Murphy
 
 
SCIENCE ADVISORS
California Institute of Technology
Dr. Renyu Hu
California Institute of Technology
Dr. Heather Knutson
Cornell Center for Astrophysics and Planetary Science
Dr. Alex Hayes
Harvard Medical School, Director Molecular Visualization
Dr. Gael McGill
Lowell Observatory, Archivist and Librarian
Lauren Amundson
Lowell Observatory, Historian
Kevin Schindler
Marine Biology Consultant
Dr. Sandy Trautwein
NASA/JPL, Cassini-Huygens, Planetary Science Section Manager
Dr. Bonnie Buratti
NASA/JPL, STEM Informal Education Specialist
Amelia Chapman
NASA/JPL, Interdisciplinary Scientist, Rings & Dust, Cassini
Dr. Jeffrey Cuzzi
NASA/JPL, Engineering Camera Team, Curiosity Mars Rover
Doug Ellison
NASA/JPL, Project Scientist, Europa Clipper
Dr. Bob Pappalardo
NASA/JPL, Cassini-Huygens, Cassini Project Scientist
Dr. Linda Spilker
NASA/JPL, Mars Public Engagement
Sarah Marcotte
NASA/JPL, Informal Education Specialist
Jeffrey Nee
NASA/JPL Planetary Ices Group, Scientist
Dr. Michael Malaska
NHM BioSCAN Project, Entomology Dept.
Lisa Gonzalez
Southwest Research Institute, Juno, Principal Investigator
Dr. Scott Bolton
UCLA, Evolutionary Biology
Dr. Pamela Yeh
 
 
LOS ANGELES DEPARTMENT OF RECREATION AND PARKS
General Manager
Michael A. Shull
Executive Officer and Chief of Staff
Anthony-Paul (AP) Diaz, Esq.
Assistant General Manager (Special Operations)
Sophia Piña-Cortez
 
 
THE STAFF OF GRIFFITH OBSERVATORY
 
 
SAMUEL OSCHIN PLANETARIUM
Theater Programs Manager
Patrick So
Performance Director
Chris Shelton
Production Engineer
Matthew Burlando
Zeiss Universarium Mark IX Programming
David Reitzel
 
 
GRIFFITH OBSERVATORY FOUNDATION
Executive Director
Ann Marie Bedtke
 
 
TECHNOLOGY SPONSORS
Allegorithmic – an Adobe Company
Autodesk
AWS Thinkbox
Marvelous Designer
Pixologic
Planetside Software
Quixel Megascan
Shotgun Software
Solid Angle
 
 
TECHNOLOGY CONTRIBUTORS
Amazon Web Services
Peregrine Labs
Digizyme
SideFX
DPA Microphones
Speedtree
Foundry
Textures.com
GitHub
Turbo Squid
GPL Technologies
 
 
 
SPECIAL THANKS
Steve Albers
Vicki Israel
Kalen Arnold
Jennifer Lang
Nathan Brunskill
Julie Lottering
Dr. William Bridgman
Carolyn Manning
Lois Cohen
John P. Marovich
Colin Cupp
NASA/Goddard Space Scientific Visualization Studio
AP Diaz
NASA/JPL/University of Arizona
Gerald Eichstardt
Don Parker
Estes & Schmitt
Thomas Phariss
Evoke Inc.
Rick Rhoades
Fiske Planetarium, University of Colorado
Sobul, Primes & Schenkel
Gentle Giant
Bonnie Winings
Gravillis Inc.
Ernie Wright
 
 
DONORS
 
 
GRIFFITH OBSERVATORY FOUNDATION BOARD OF DIRECTORS
Terri Bloomgarden
Lowell Orren
Andre Bormanis
David Primes
Patricia Casado
Arnold Seidel
Ethan Eller
Vicke Selk
Dr. Eve Haberfield
Rich Semler
Danish Khan
Grady Smith
Dr. Alan Kaye
McKinley Tennyson
Dr. E.C. Krupp
Charles Wilmot
Chris Laib
Leslie Zador
 
 
THE VANGUARD SOCIETY
Nancy Clark
Laura and Les Landau
Karen Cove
Julie and Dr. Hongpyo Lee
Howard and Sandra Einberg
Arthur Levine
Jerry and Lorraine Factor
Scott Liggett
Barry and Irena Gernstein
Scott and Valerie Milano
Anita Goswami and Tom Wilson
Dana Noble
Lois and Richard Gunther
Janet Salter and Michael Salter
Kathy Henkel
Adam Teshinsky
Gregory Kling
 
 
 
The Ahmanson Foundation
Goldhirsh Foundation
The Ralph M. Parsons Foundation
Rose Hills Foundation
Union Bank Foundation
L.K. Whittier Foundation