Donate & Legacy Giving
Your support of Griffith Observatory Foundation has a direct and immediate impact on one of the most significant landmarks and valuable public resources Los Angeles has to offer – Griffith Observatory.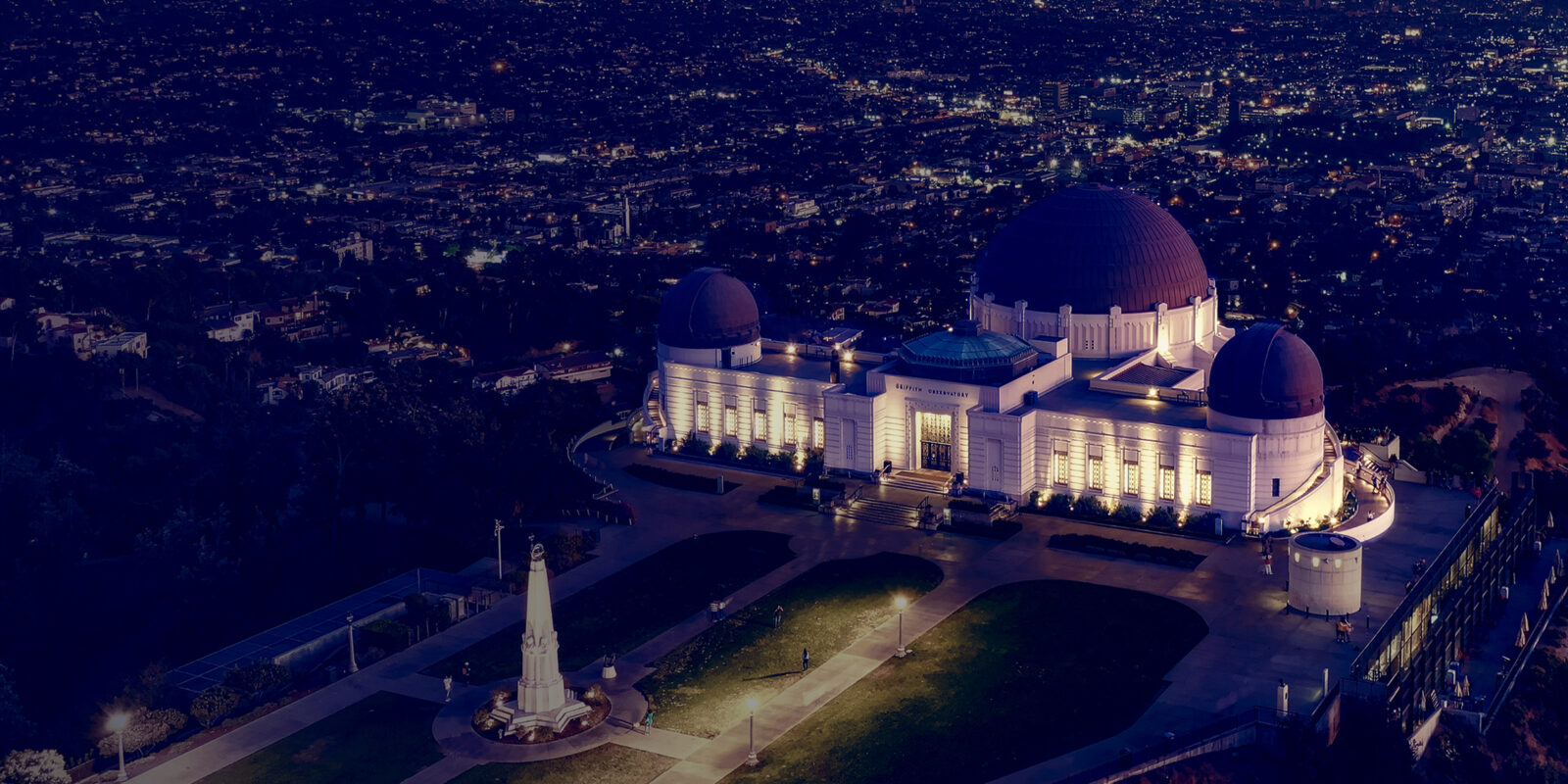 Every day we hear stories about Griffith Observatory sparking curiosity and inspiring people to explore, discover, and inquire. You can be a part of sustaining the Observatory and its programs for generations to come.
Thanks to the generosity of friends like you, our capacity to support Griffith Observatory has only grown over the years. With your partnership, we can continue to build a strong foundation for the future.
These gifts may provide tax advantages when transferred to Griffith Observatory Foundation before they are sold.
To transfer stock, please download, complete, and submit this form.
Contact us to receive additional information about making a gift of mutual funds, non-marketable stock, or closely held stock.
Many employers match their employees' charitable donations. Check with your human resources department to see if you can double your gift!
Enroll in Community Contribution Programs
You can make contributions to Griffith Observatory Foundation when you shop – at no extra cost to you. You just need to enroll. Link us to your Ralphs account with the organization number VE632.
There are numerous ways to support Griffith Observatory Foundation, both now and for years to come. Donating through your various assets, such as securities or life insurance policies, can provide you with considerable tax benefits while enabling us to continue to carry out our mission.
To make a tax-deductible gift of cryptocurrency ​without paying any transaction fees, visit cryptoforcharity.io ​and search for "Griffith Observatory Foundation."
For bank transfers, stock, and in-kind donations, please contact Griffith Observatory Foundation directly by phone (213) 473-0879 or email us. Thank you for your generosity.
Donate Using Your Donor-Advised Fund
It's easy to contribute to Griffith Observatory Foundation using a donor-advised fund. Depending on your sponsoring organization, you can make your gift directly online or can ask your advisor to make the gift on your behalf.
You can also use the DAF Direct form to recommend a grant directly to Griffith Observatory Foundation.
Please note, 85% of restricted gifts will directly support the designated program and 15% will be reinvested into our ecosystem.