Observing the Modern Universe
Space exploration transformed our understanding of the cosmos and our place in it. As we learned more about the sky, our horizons broadened. What we once could detect only with our eyes, we now explore with technology.
Today our telescopes and space probes reveal landscapes on other worlds and detect planets around other stars. Our observing tools have extended our vision out to the stars, to the earliest galaxies, and back to nearly the beginning of time. Now, we can clearly see our place in the universe. We can feel at home in the cosmos.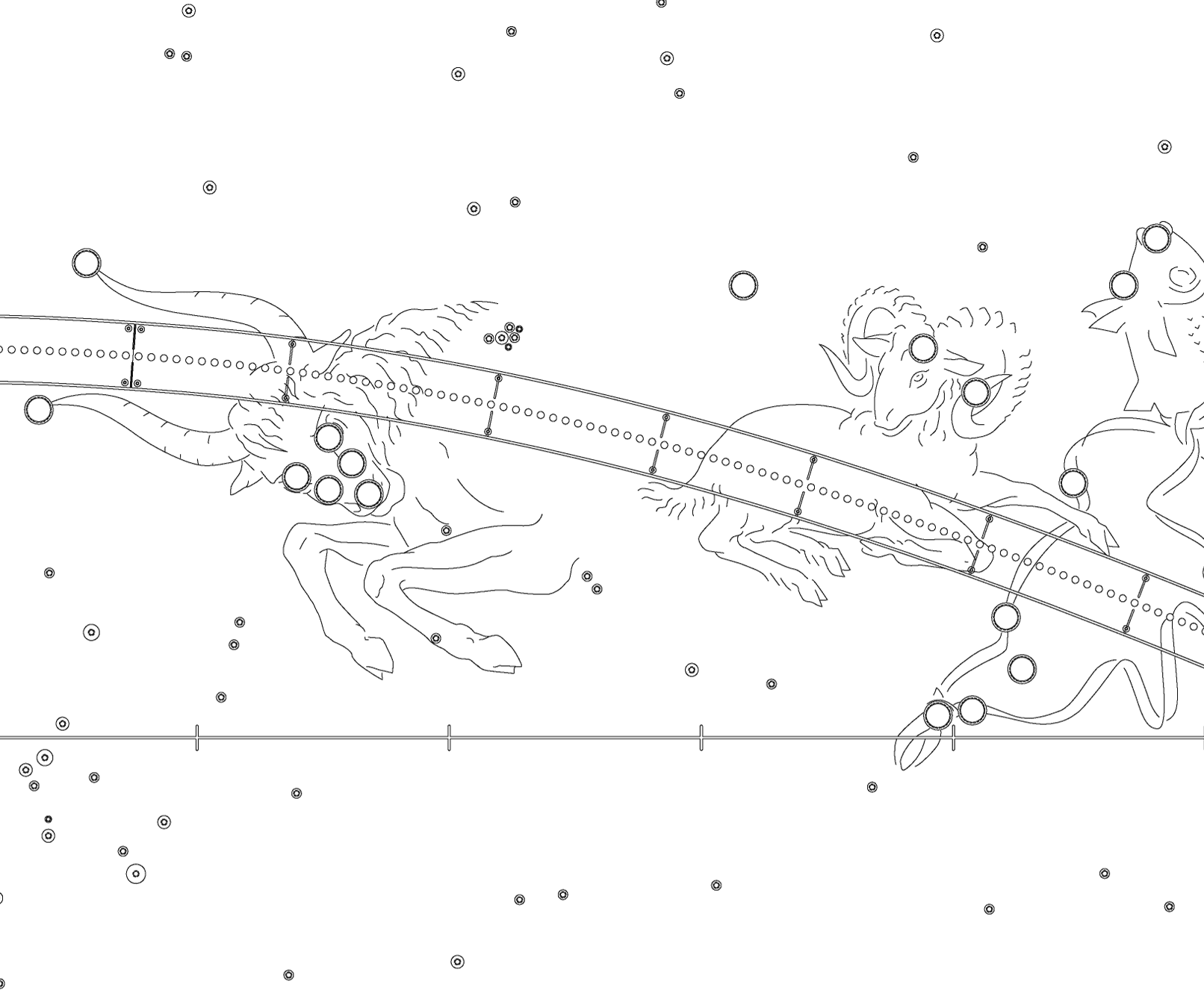 Explore the Gunther Depths of Space
The Big Picture
The largest astronomical image in the world is glazed onto a porcelain enamel wall 152 feet long and 20 feet tall. Centered on the Virgo Cluster of galaxies (of which our Milky Way is a part), it reveals the amount of sky that your index finger would cover if held a foot from your eye at a resolution as if your eyes were 36-inch telescopes. Caltech estimates that the image includes over a million galaxies, ranging in distance from millions to billions of light years. You can also see hundreds of thousands of stars in the Milky Way and two asteroids and a comet here in our own solar system.