Time's Up
Time's Up closed Sunday, December 7, 2014.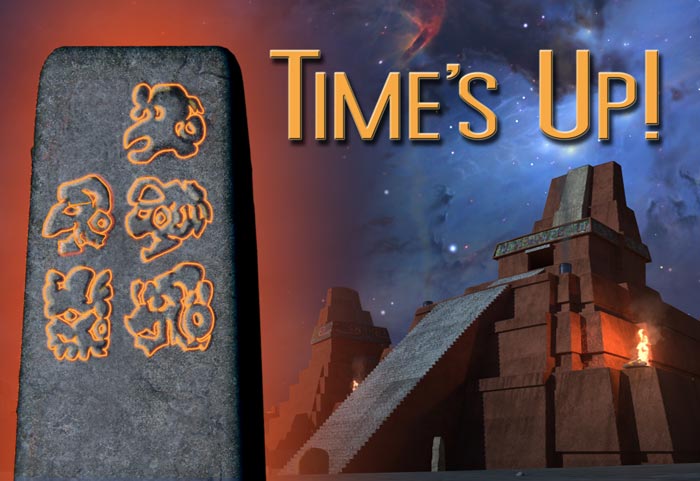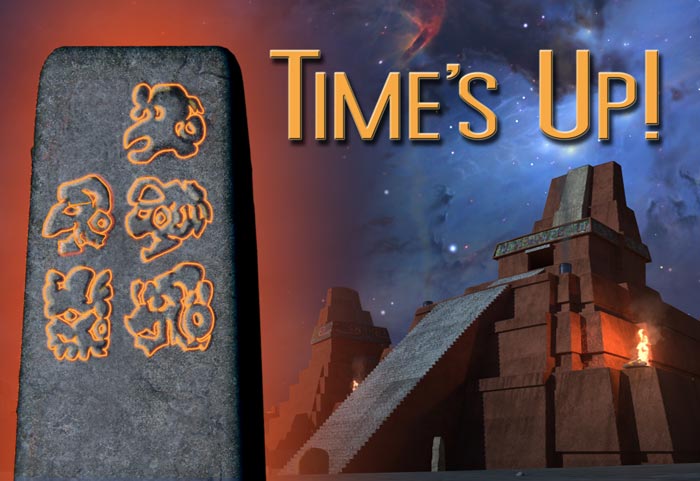 Each moment of each day, we are immersed in the flow of time, a one-way journey of cause and effect. But what does that really mean? Time's Up explores the real nature of time and how it shapes the universe. With someone always telling us the world is about to end, now is the time to examine what it all means.
Time's Up opened to the public on May 31, 2012. An exclusive premiere with Friends Of The Observatory took place on May 29, 2012. Proceeds from the event benefited Griffith Observatory's educational programs. Both the Los Angeles Times and Los Angeles Daily News featured stories about the Observatory's new show – Time's Up – in the Samuel Oschin Planetarium.