Clues from Comets
Clues from Comets is a free, seasonal program for all ages that illustrates the importance of observing carefully and demonstrates modern methods of solving a mystery as cryptic as the nature of comets.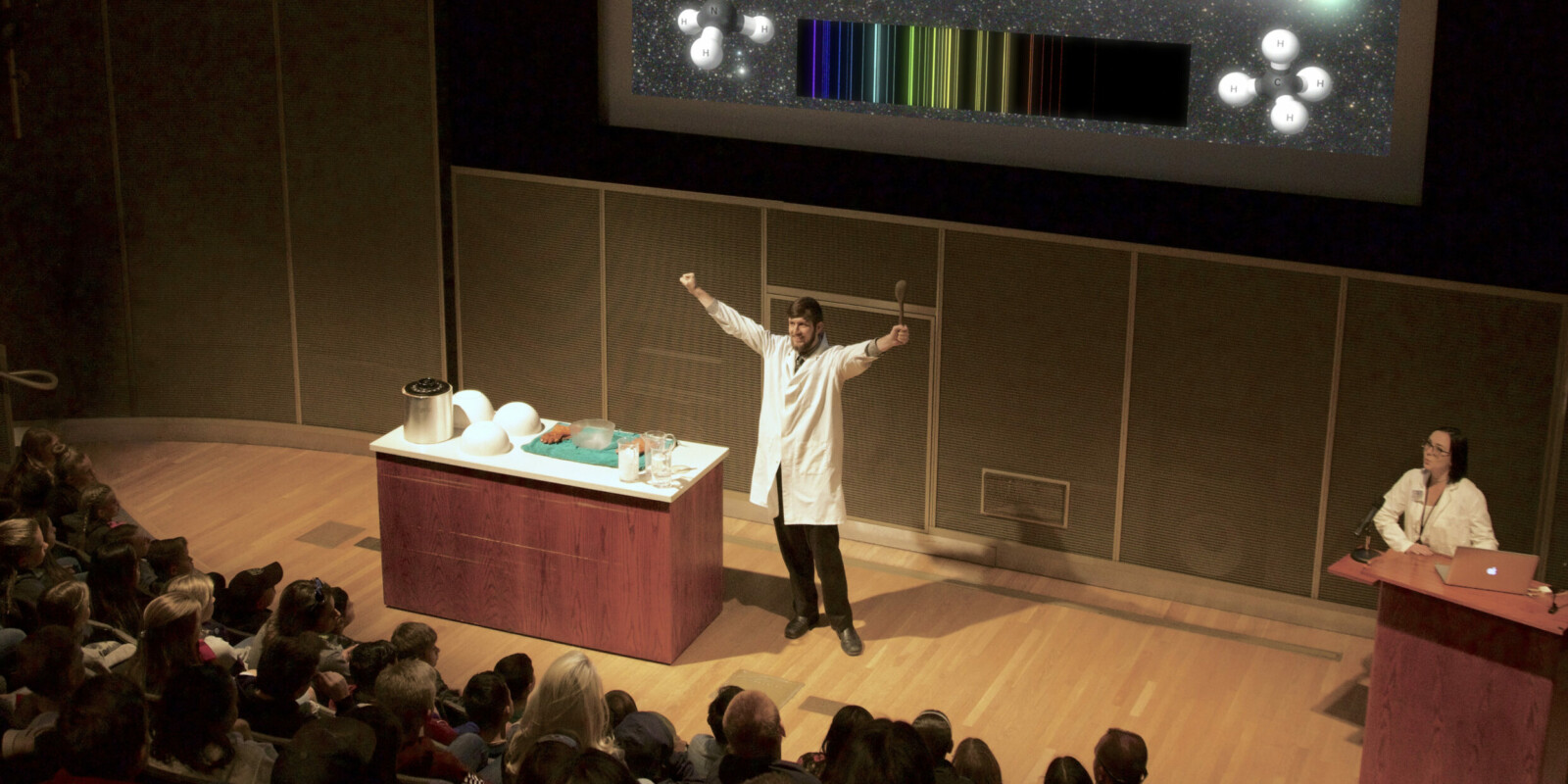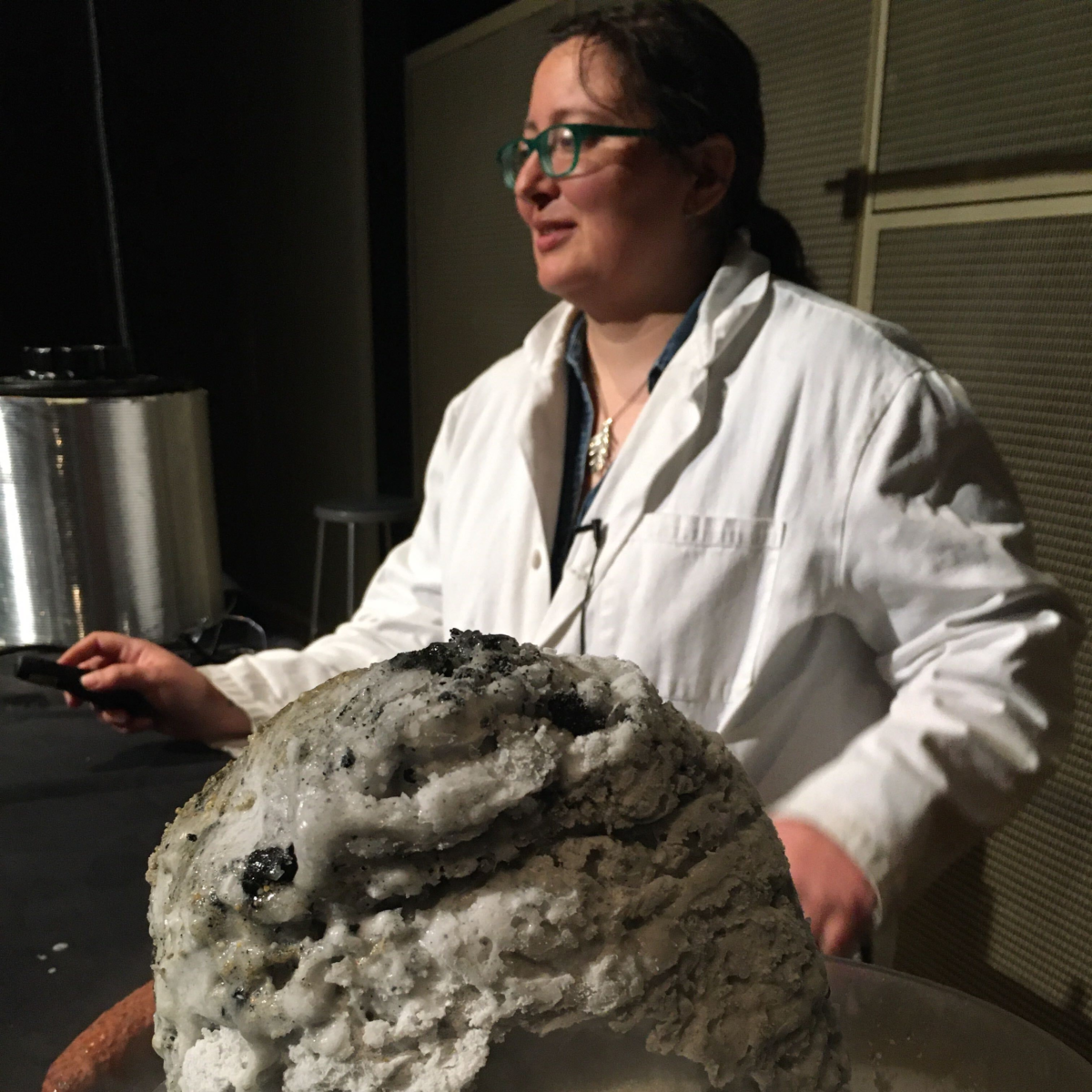 NOTE: Clues from Comets is offered seasonally (mostly summer and holiday periods).
Clues from Comets demonstrates how we use observations to understand cause-and-effect relationships between events, exemplified by our understanding of comets over time. Presented live in Griffith Observatory's Leonard Nimoy Event Horizon Theater, the program guides the audience through centuries of records kept on the appearances of comets as people gradually learned about their nature. Midway into the presentation, the audience will witness the manufacture of a life-ingredient-bearing comet from household supplies. Finally, the audience embarks on a virtual journey to a real comet in space fashioned from actual photographs from the Rosetta mission. What can comets tell us about our solar system and about ourselves?
Seating for Clues from Comets in the Leonard Nimoy Event Horizon Theater is provided on a walk-in, first-come, first-served basis. The program is free.
Clues from Comets was originally developed as part of the Observatory's fifth-grade Online School Program. Our thanks to Griffith Observatory Foundation for its essential support for all of the Observatory's school programs. 
There are no shows currently scheduled.