W.M. Keck Foundation Central Rotunda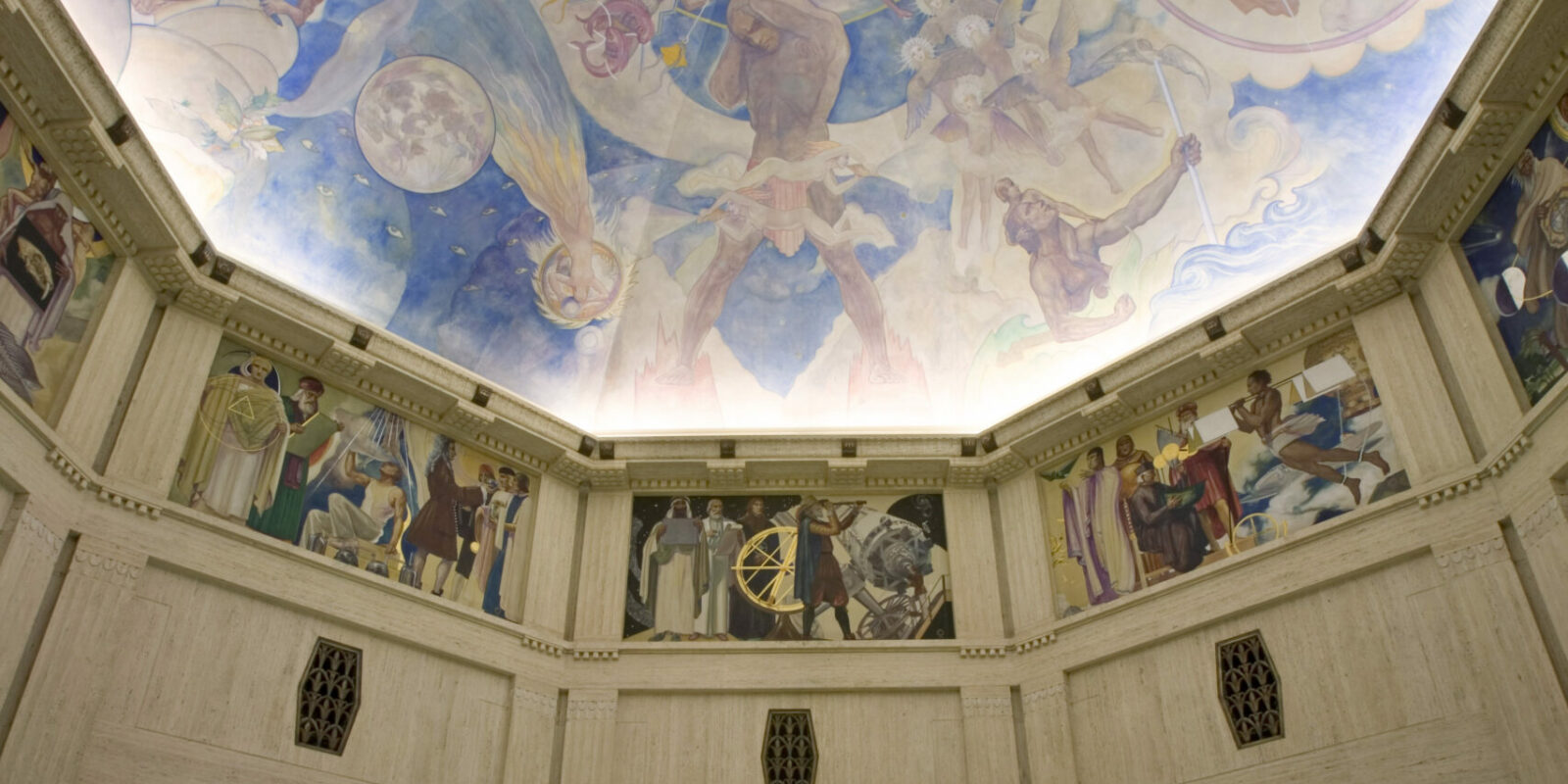 Artistry, Myth, Science, and the Observatory
At the nexus of the original Observatory building, the W. M. Keck Foundation Central Rotunda celebrates the intersection of science and mythology, earth and sky, and the man whose vision brought the Observatory into being.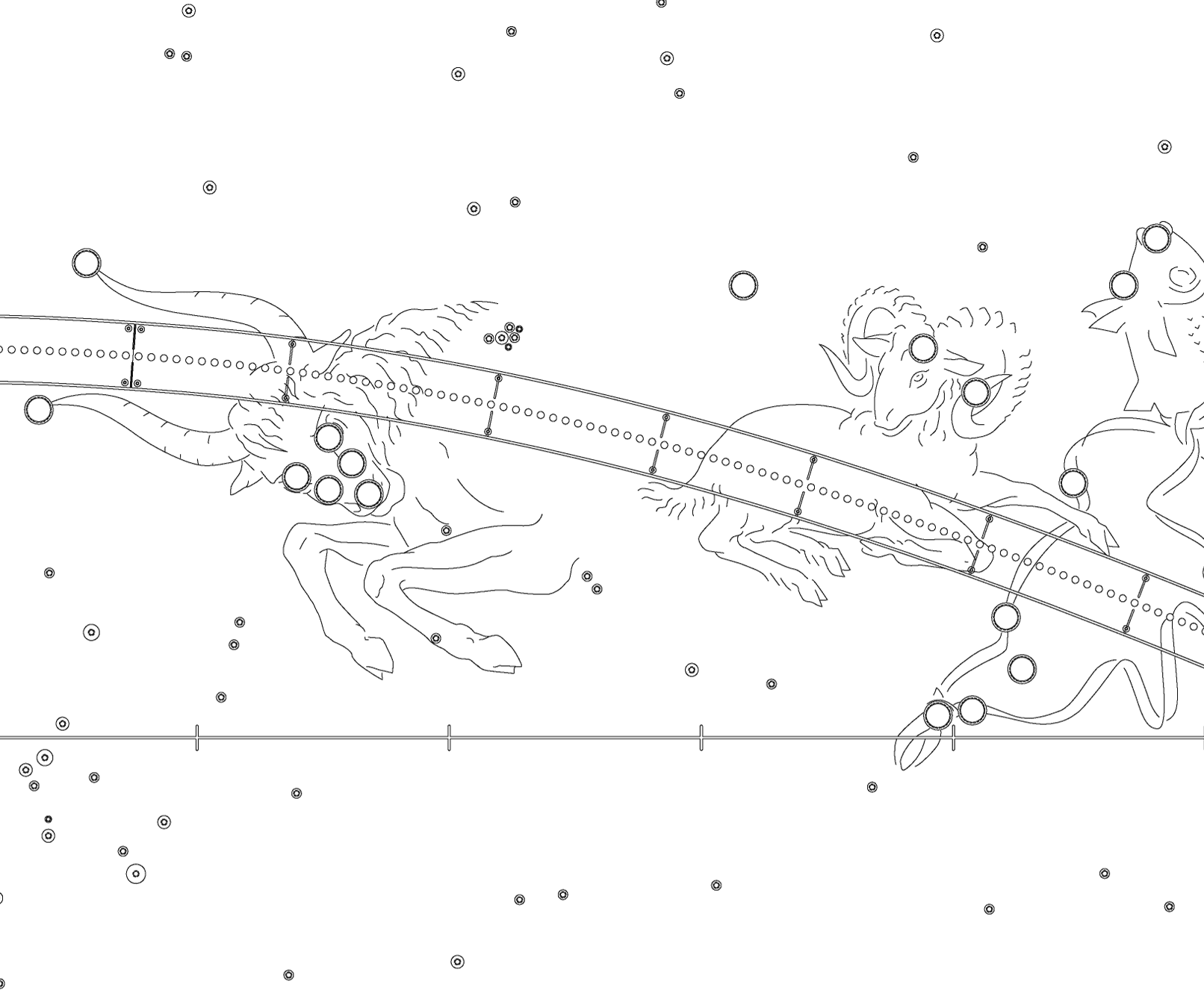 Explore the W.M. Keck Foundation Central Rotunda
South Gallery
The South Gallery connects the entry to the Samuel Oschin Planetarium, the W.M. Keck Central Rotunda, and Gravity's Stair, which leads down to the lower levels of the building. Covering the entire ceiling of the South Gallery is a spectacular mural, painted by A. B. Heinsbergen, which depicts the Sun with rays emanating outward. The walls of the gallery are home to ten iconic images from astronomy and space exploration.